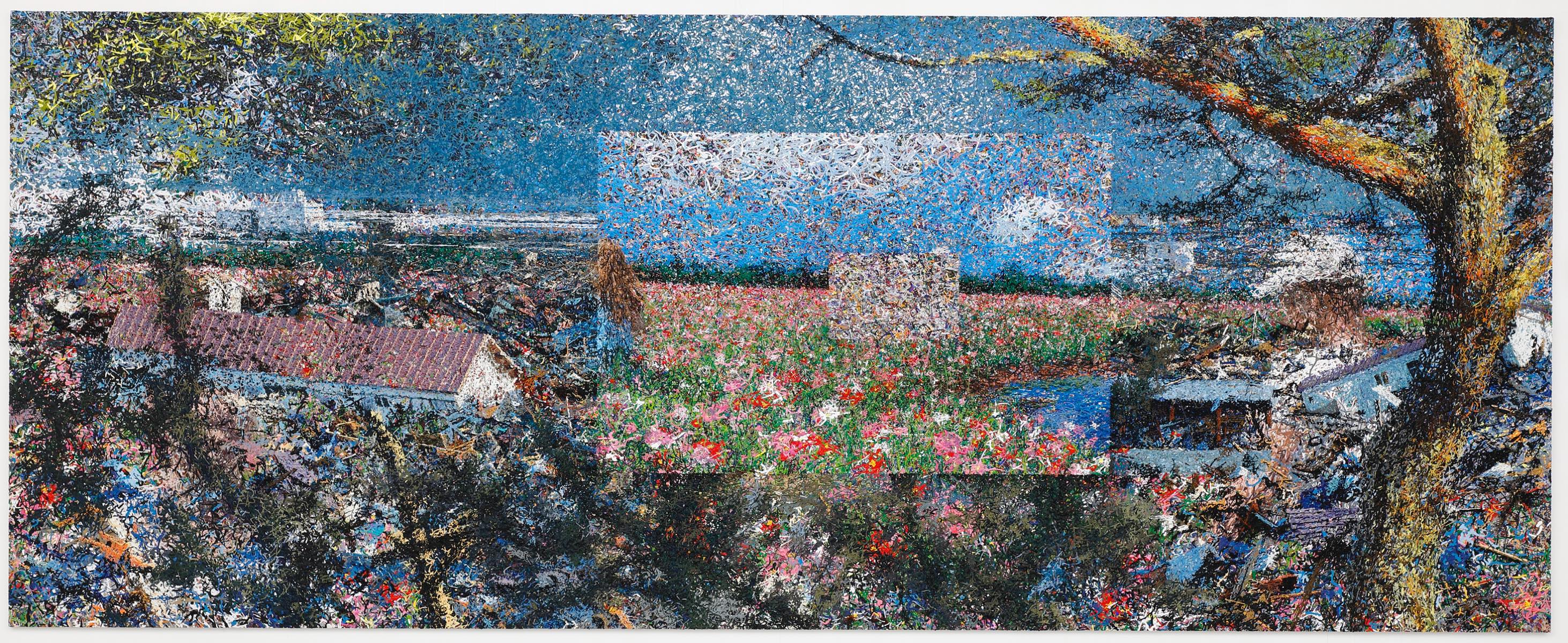 Masayuki Arai
like paintings
2021.11.20 Sat - 2021.12.18 Sat
STANDING PINE is pleased to announce the opening of the exhibition "like paintings" by Masayuki Arai on Saturday Nov 20, 2021. Arai, who was born in 1984 in Wisconsin, currently lives and works in Ibaragi prefecture, and his works have been shown in Aichi Triennale 2013 and VOCA 2014. His work process has continually involved printing out and pasting images collected from the Internet onto a canvas and then expanding them out imaginatively. In this exhibition, we will show some of Arai's new works, including an almost 5m wide large-scale work which has continued to change expression in the last several years.

In recent years, Arai has started to peel off the photographs that were pasted onto the canvas, leaving the outer imagined, painted parts intact. In repeating this action, pasting new photographs onto it and then drawing and extending the outer parts, the image becomes entangled and layered. With his process of capturing the representations of reality "like paintings" Arai transforms the units and forms of the use of the paint itself. The paintings, created by dripping paint from a syringe, move back and forth between image and physical matter depending on the distance from which they are viewed. This gives a sense of reality to the supposedly fictional images.

Arai does not talk much about the photographs used in his work. The viewer is left to imagine what the stripped photographs looked like and from where the scenes depicted in the paintings follow on, without ever knowing their starting point. The absence of the photographs that constituted the starting points for the paintings, and the build-up of the painted depictions that remain on the canvas remind us of the complex relationship between what we accumulate and share every day in the real world, and at the same time highlight their ambiguity.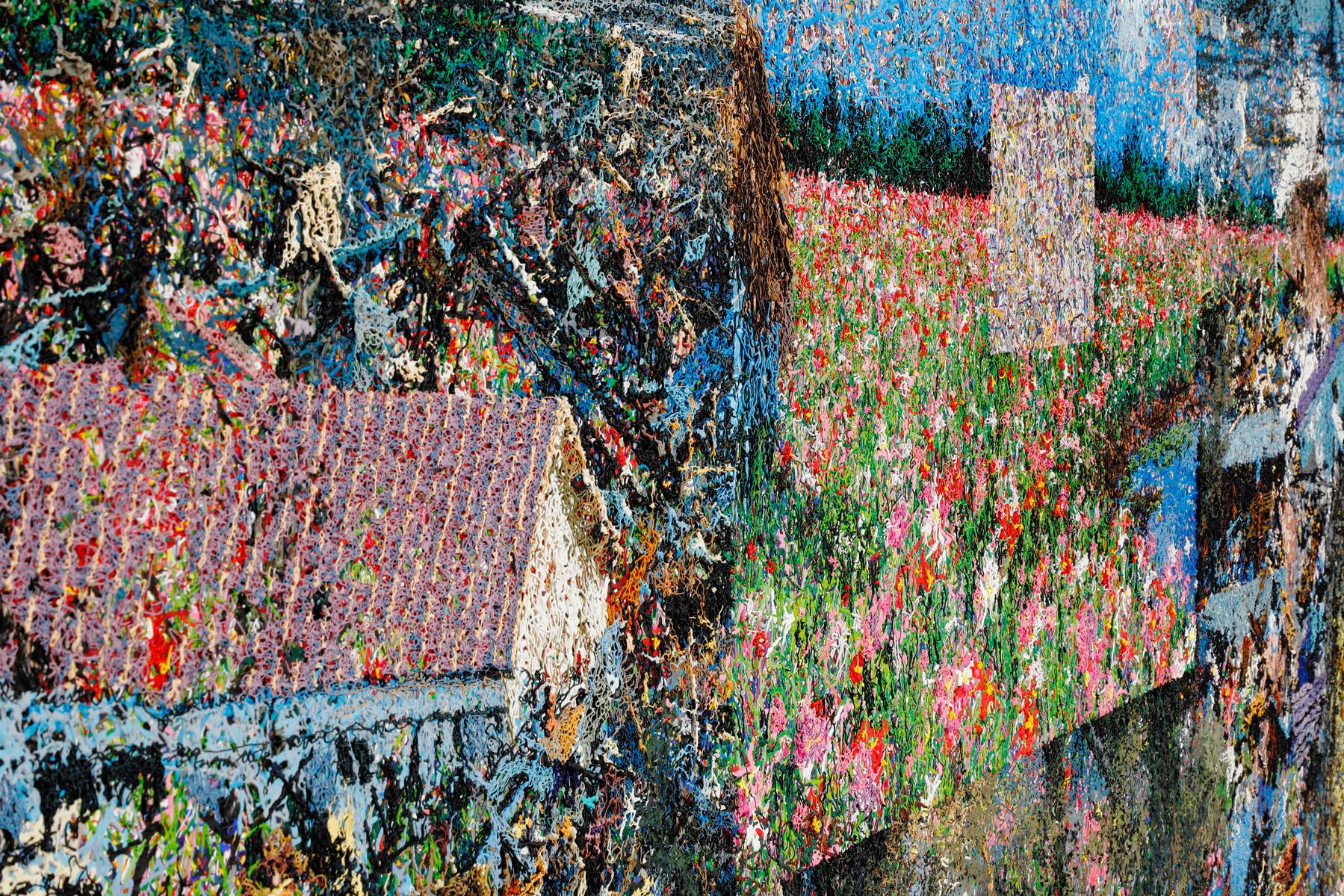 like paintings #27 - detail

---------------------------------------

The artist will be at the gallery on 11/20, 11/21 and 12/18.

※Opening hours is shortened til 18:00.
Closed on Monday, Tuesday and National holidays

To prevent further spread of the virus infection, please wear a mask when you visit the gallery. We have all the staffs wear masks, give the gallery space a good airing and put a hand sanitiser at the entrance of the gallery. Before you enter the gallery, the staff will check your temperature in a non-contact manner.

We apologise for this inconvenience. Your understanding would be highly appreciated and we hope you all stay safe and healthy.

Further updates will be shared on the gallery's website and SNS. Please check updated information before you visit the gallery.