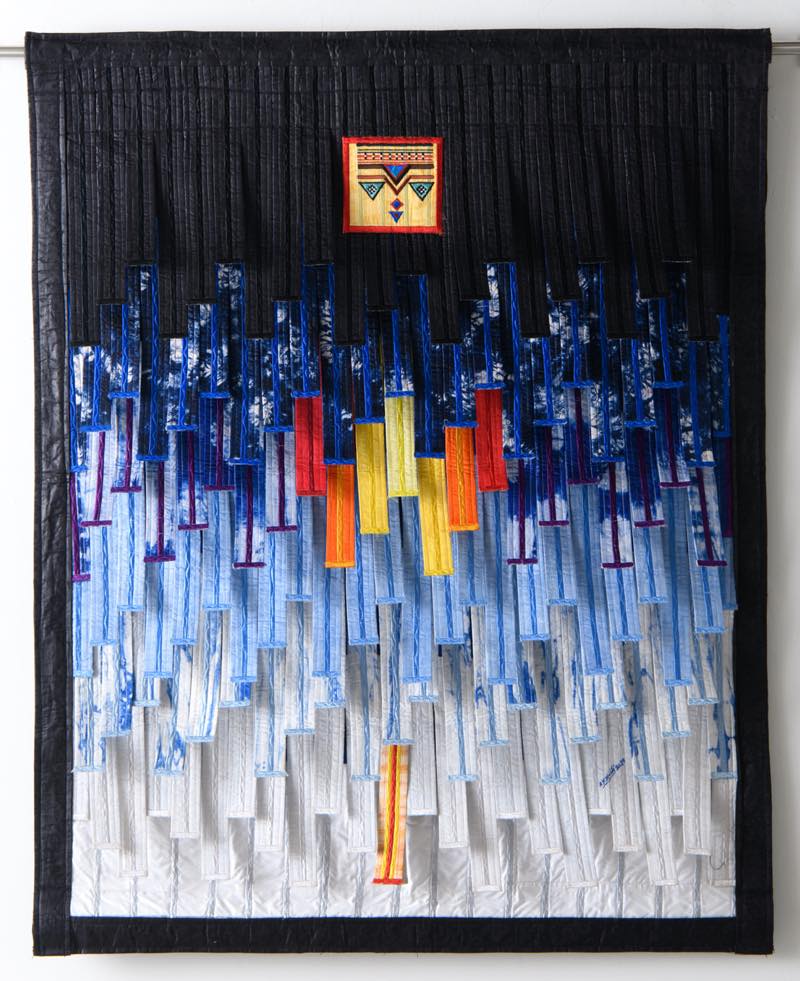 Group Show "Stories from Africa – Chapter1" Abdoulaye Konaté , Januario Jano
2022.09.17 Sat - 2022.10.10 Mon
STANDING PINE is pleased to present a joint exhibition focusing on contemporary African art entitled "Stories from Africa – Chapter1" from Saturday 17th September.

Contemporary art from Africa is seizing global attention now and the African art scene has dramatically changed in the past few years. A lot of great artists and curators are achieving a successful career in international festival and exhibitions at prestigious museums all over the world. Art market is no exception either. It has been no longer considered as a "different culture" but it is attracting great attention on an equal footing with the western art in the global market. This exhibition entitled "Stories from Africa" is a series that will introduce various artists from Africa who are receiving attention in the global art scene. Its first edition will feature two artists, Abdoulaye Konaté from Mali and Januario Jano from Angola.

Abdoulaye Konaté was born in 1953 in Dire, Mali and currently lives and works in Bamako, Mali. He has created works by textile with various colours and motifs which are figurative, abstract or a combination of both, based on the African tradition and culture and they refer to political, social and environmental issues that he has been interested in. He has been renowned as one of the most important artists in the African contemporary art scene. He has participated in different Biennials including Venice Biennale (Venice, Italy), Documenta (Kassel, Germany), and Dak'art Biennale de l'Art Africain Contemporain (Dakar, Senegal). His works has been shown at many prestigious international cultural institutions such as Metropolitan Museum of Art (New York, US), Smithsonian Museum (Washington, US), Centre Pompidou (Paris, France), Zeitz Museum of Contemporary Art Africa (Cape Town), Mori Art Museum (Tokyo, Japan) and are present in many major public and private collections all over the world. He currently takes part in Documenta15 in Kassel and Aichi Triennale 2022 in Japan and has achieved lots of attention in the global art scene.

Konaté's latest works can be defined as a symphony of colours, a wide deep research through symbol and essence. His works inspired by the dress of indigenous musicians of the Senufo people of northern Ivory Coast and southeastern Mali are rooted in the traditions of West African textile. The vivid abstract composition is made from colourful Mali cotton fabric that are cut into rectangular strip shape. In Africa the colour is a religious symbol, full of significances and power. This exhibition features his new works mainly created with black, white and blue textile.

Januario Jano was born in Luanda, Angola in 1979 and completed MFA in Fine Arts at the Goldsmith Collage in London. He currently lives and works between Luanda, London and Lisbon. He explores the opposing notions of modern pop culture and traditional practices and interweaves his personal memory with African tradition and history through performance, photography, video, textile and installations. The chosen media are part of a more articulate vocabulary used by the artist to create his grammar: material defines since the beginning the outcome of the work either on an aesthetical point either on the narrative. The body plays a pivotal role as the main motif and leads the way to link between the present and past to build up the historical narrative. His solo exhibition held in Germany in 2021 was featured in Frieze magazine and he receives a lot of great attention an African emerging artist.

This exhibition shows photography works "Ilundu" together with a three-dimensional textile work for the first time in Japan. "Ilundu" a part of his ongoing project "Ambundulando", where the artist has explored the complexities and idiosyncrasies of the processes of the construction of what we call "Identity". In recovering practices and rituals typical of the Ambundo ethinic group, from Luanda and surrounding areas, as well as practices and rituals so evident in his own family history, Januário embarks on a process of historical and personal research.

It has been said that Africa is geographically and psychologically far away from Japan. Even though there is few information and opportunity to see African art in Japan, there is no doubt that its presence has been increased in the global art scene. Since the late 20th century, several African art exhibitions in the West were instrumental in popularizing African art. Moreover, the recent boom of African art in the market has led to huge investment on the continent and an increasing number of artistic venues are being established on the continent itself.
The exhibition title "Stories from Africa" was named with the hope that everyone enjoys and feels closer to such interesting world of the contemporary African art as if children read stories from other countries of which name is unknown. A lot of new stories has been created in Africa at this moment and it has made a new history. It would be great if you enjoy the different stories from these two artists not only thinking about unknown faraway countries but also feeling the beginning of a world-leading art scene.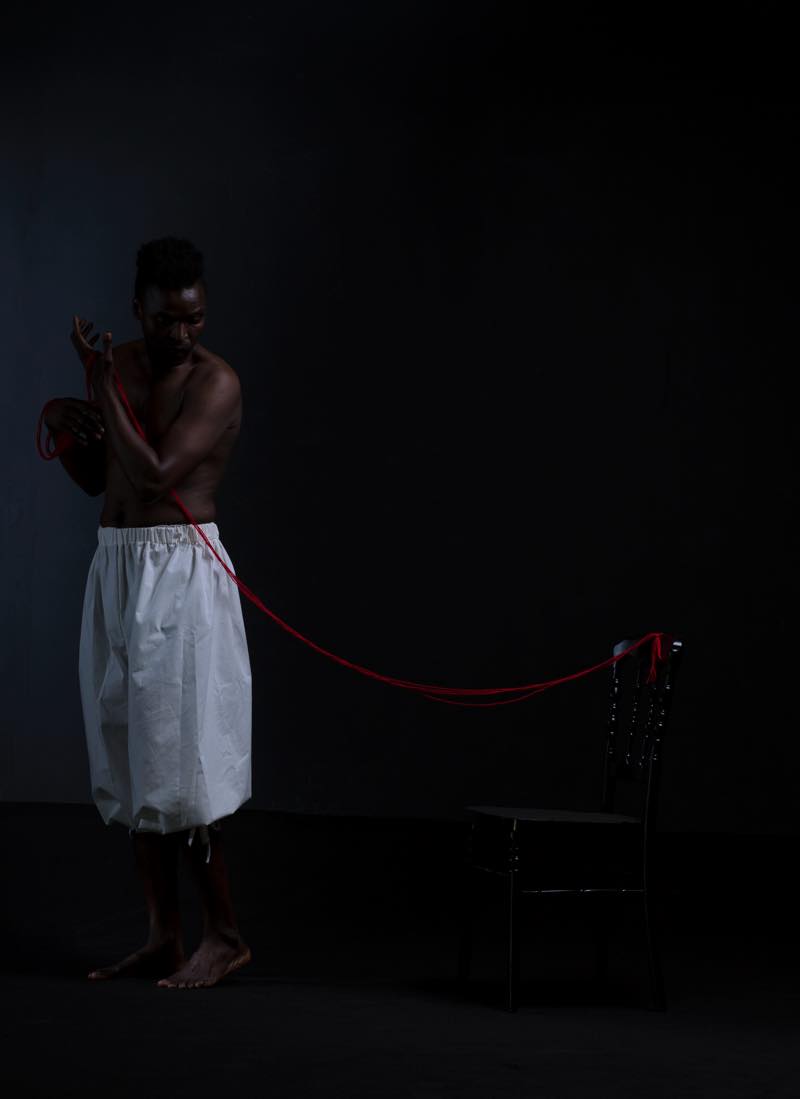 Januario Jano
llundu: Anthology
2018
Inkjet on 100% cotton fine art paper rag
46×34cm
ex.1/4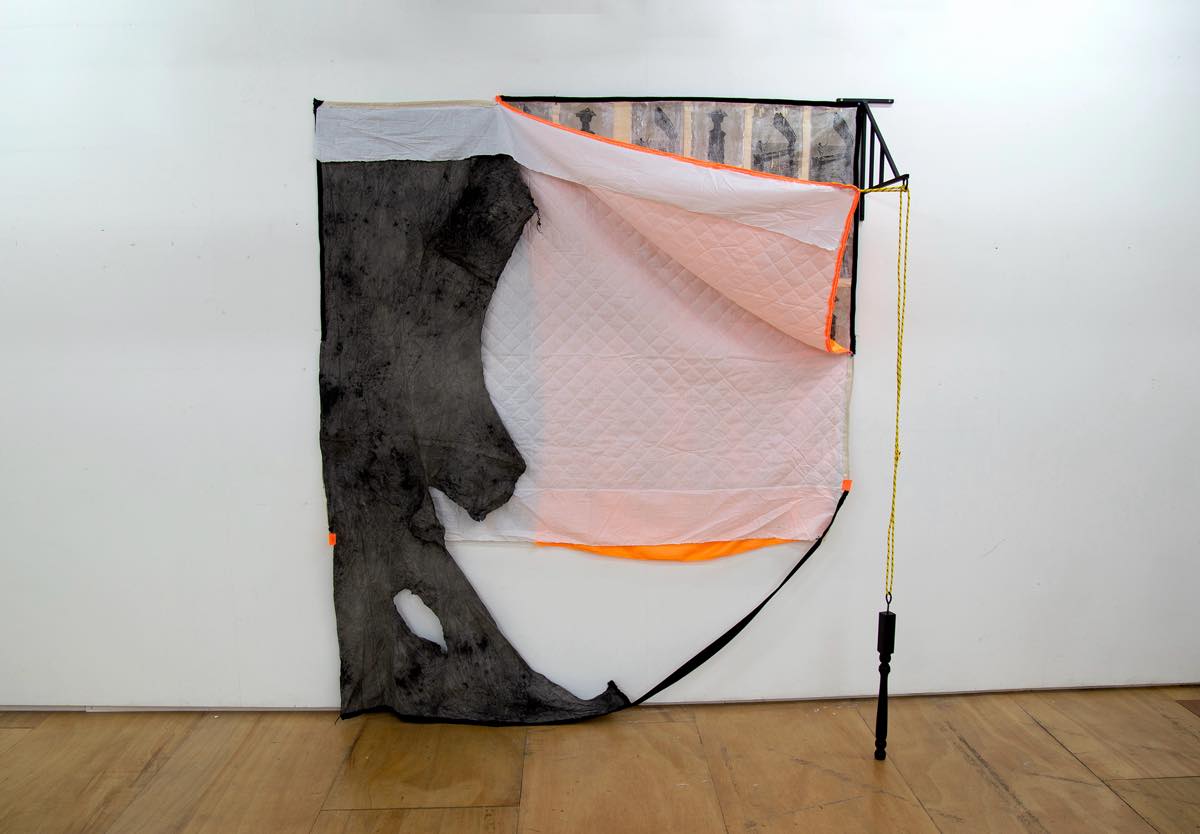 Januario Jano
Untitled
2019
Fabric, Rope, Bed wooden leg, Steal grill, Bedding, Gelly Transfer onto canvas, Dye, Stitch, Sewing
224 × 180 × 50 cm