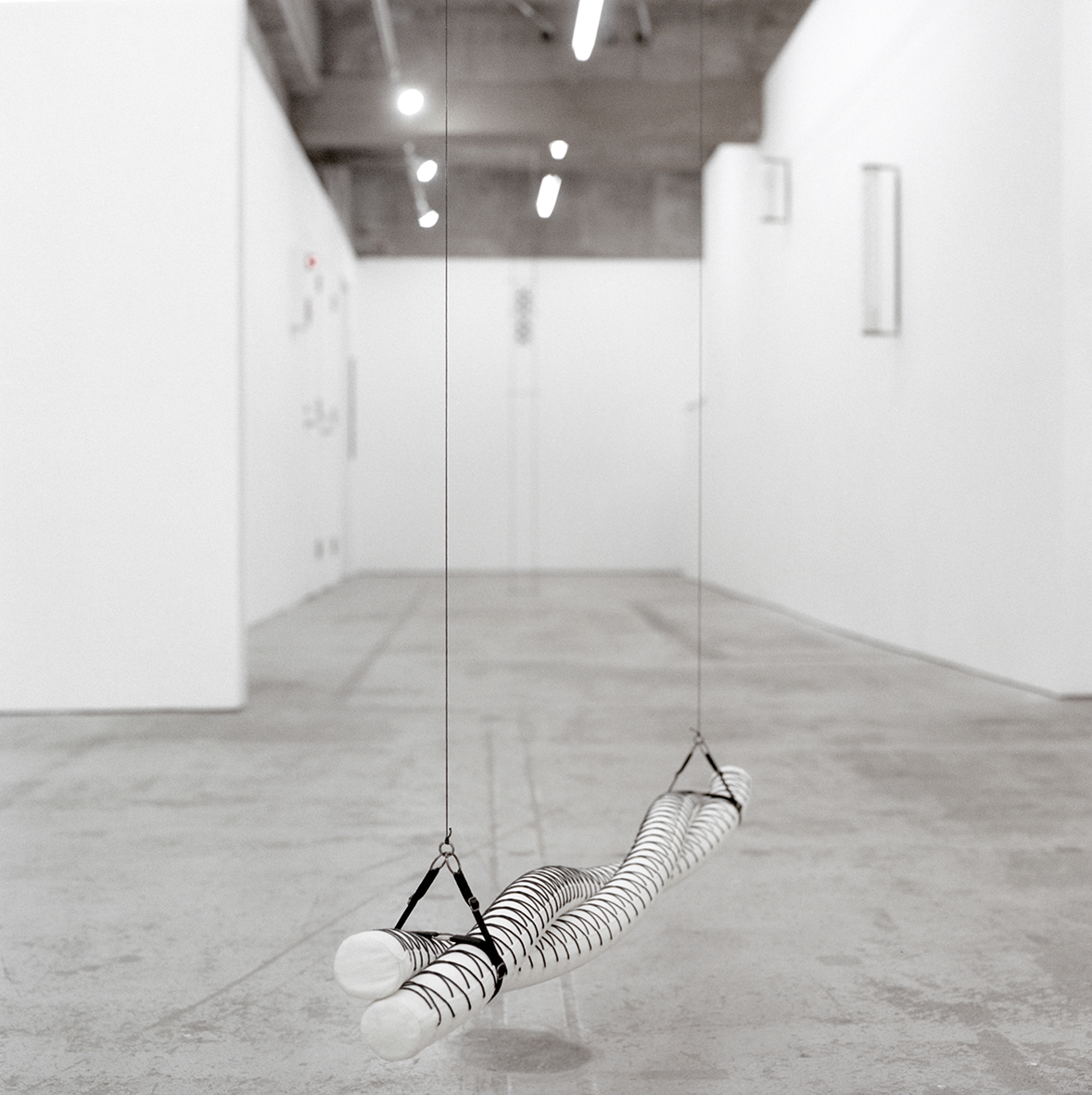 Lucas Foletto Celinski
Suture Pénétrable
2017.11.04 Sat - 2017.12.02 Sat
Opening Reception : November 4 , from 6pm
Standing Pine is pleased to present "Suture Pénétrable", a solo exhibition of works by Lucas Foletto Celinski. He was born in 1986 in Brazil and currently lives and works in Germany. The first solo exhibition of Celinski's works in Japan will focus on his new photo works, sculptures, and installation.
Lucas Foletto Celinski's exhibition "Suture Pénétrable" deals with the concept of bodily boundaries and the regulatory, rigid contours enforced onto their surface. The centerpiece and unifying theme of the exhibition is the installation and photo-series "Cross-Tied", in which the artist uses methods of bondage and restraint to manipulate the body and to delimit the gallery space. The hand-printed black and white photographs, document the artist wearing self-invented accessories evoking bondage-gear. Those photographed textile pieces, wrapped around a concrete pole and mounted to the wall through a steel armature, become themselves modules used in the installation. Thin elastic threads connect each module to the other, creating almost imperceptible lines that site-specifically surround and frame the entire space.
Also included in the show is the sculpture "Fixation / Double Braided". This piece resembles the act of body suspension. Two simple organic forms are first independently criss-cross laced, and afterwards bound together and suspended from the ceiling.
An important aspect of the exhibition is the dialogue between the use of Foletto Celinski's body as primary medium and pieces which are directly bound to his body representation. Practices such as tattooing are part of the artist's oeuvre and are mirrored on the silk-screen series "Suture Pénétrable" and photo-series "Cross-Tied #3, #5". The artist's upper body is tattooed with stripes that weave together lace and snakeskin. The tight-laced torso incites the examination of what constitutes the limits of the body, the distinctions between the internal and the external, and plays with notions of openness and closure.
The artist perceives the body as substance, vehicle, and metaphor of the social in order to unfold its power structures. This exhibition aims to raise questions on cultural biases about ownership and regulation of one's own body. It explores the repeated and strict stylization of bodies in order to re-create and discuss its fictive and socially constructed borders.


Biography & CV
Lucas Foletto Celinski was born in 1986 in Brazil. He received a master degree from the Academy of Fine Arts Munich, Germany. He has participated in many international exhibitions, such as Bedded-Down Knot at Künstlerhaus Bethanien (Berlin, 2015), Slash at Kim? Contemporary Art Centre (Riga, 2015), Berlin Artists' Statements at BWA Contemporary Art Gallery (Katowice 2015), Passion at Mùzeum Ludwig (Budapest 2016).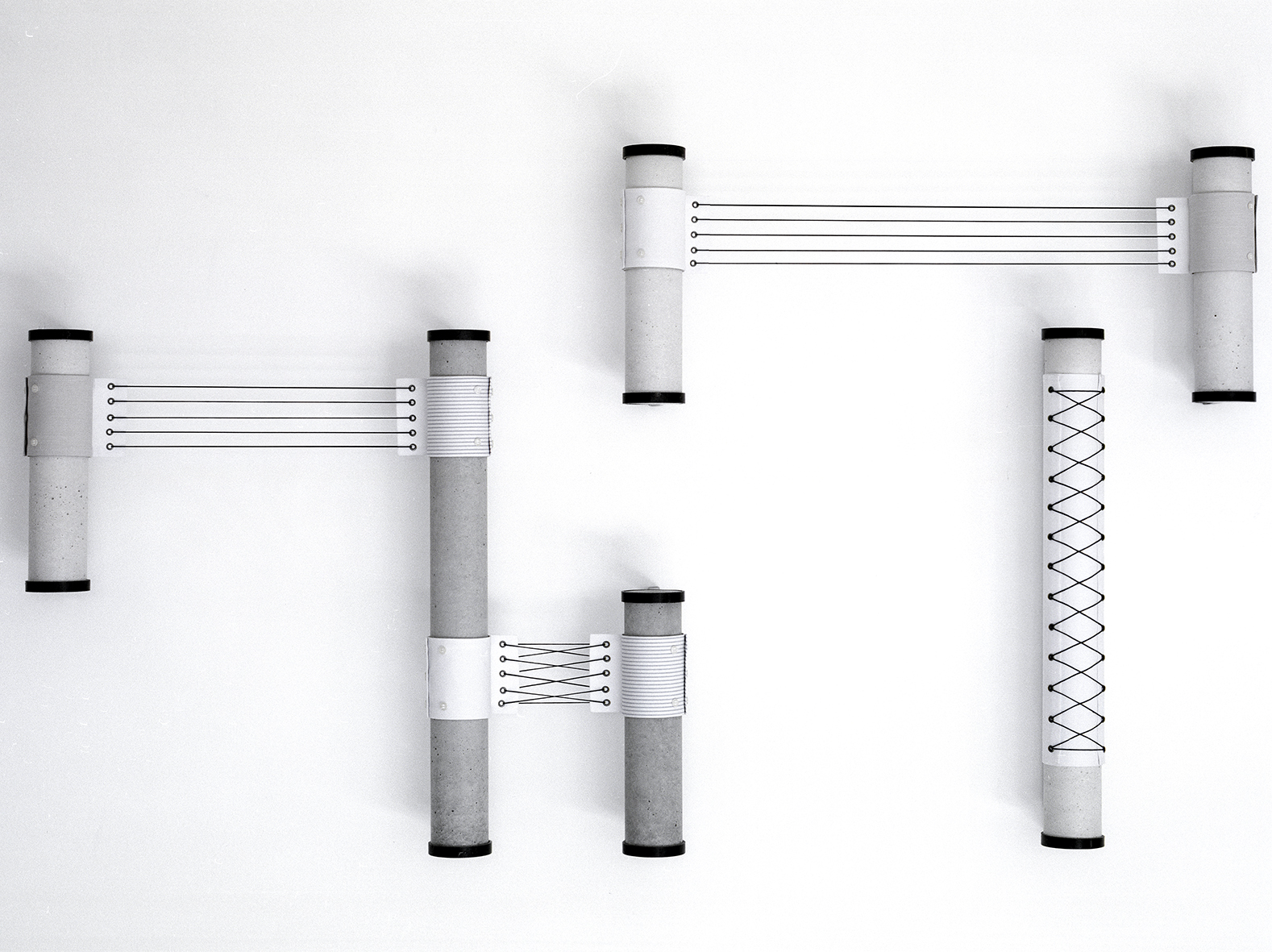 CROSS-TIED / INSTALLATION / 2016
each module 30 x 13,5 x 7 cm
each module 60 x 13,5 x 7 cm
Dimensions variable(site specific installation)
Steel, concrete, gabardine, cotton cord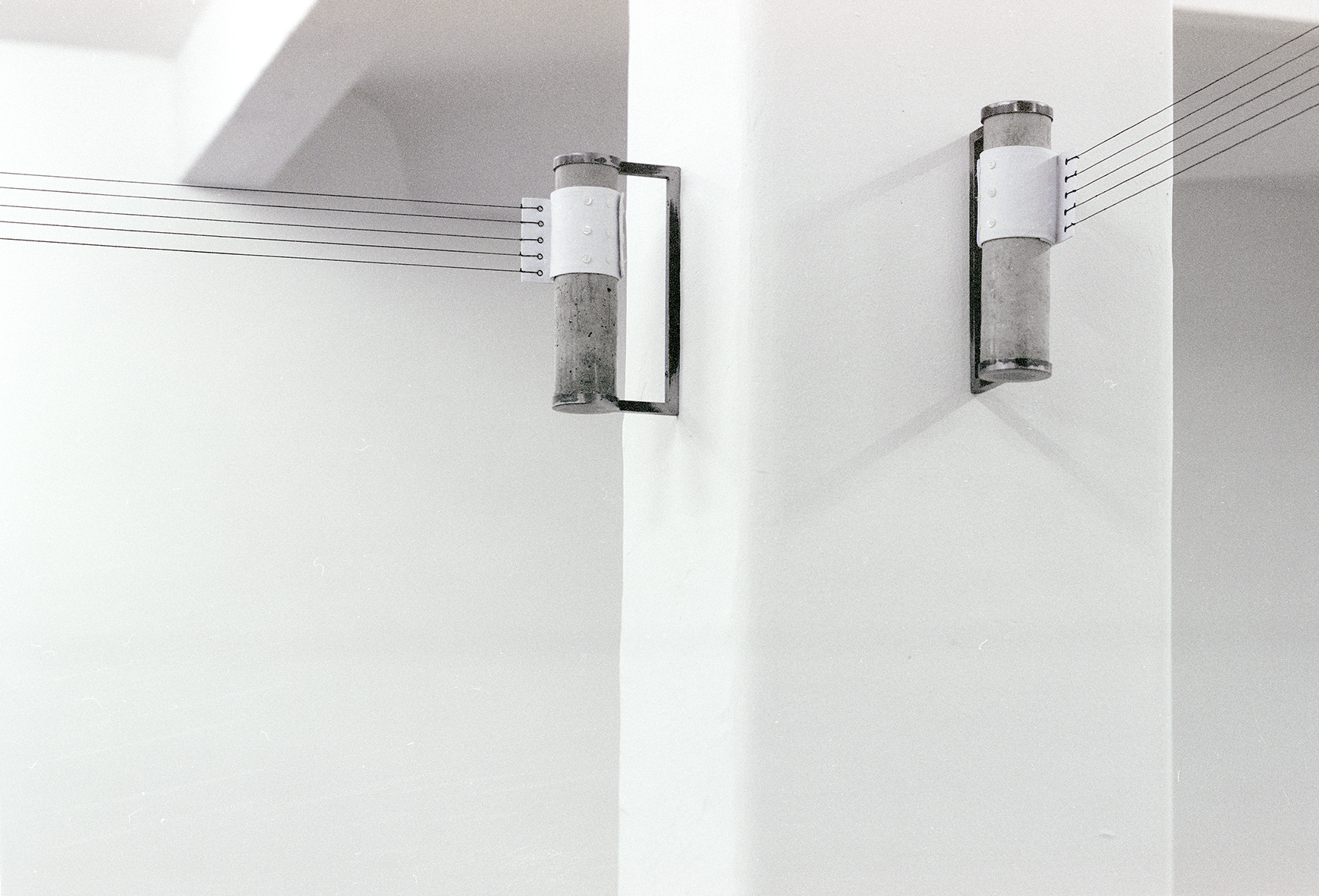 CROSS-TIED / 2014
each module 27 x 13,5 x 7 cm (8 pieces)
Dimensions variable (site specific installation)
Steel, concrete, gabardine, cotton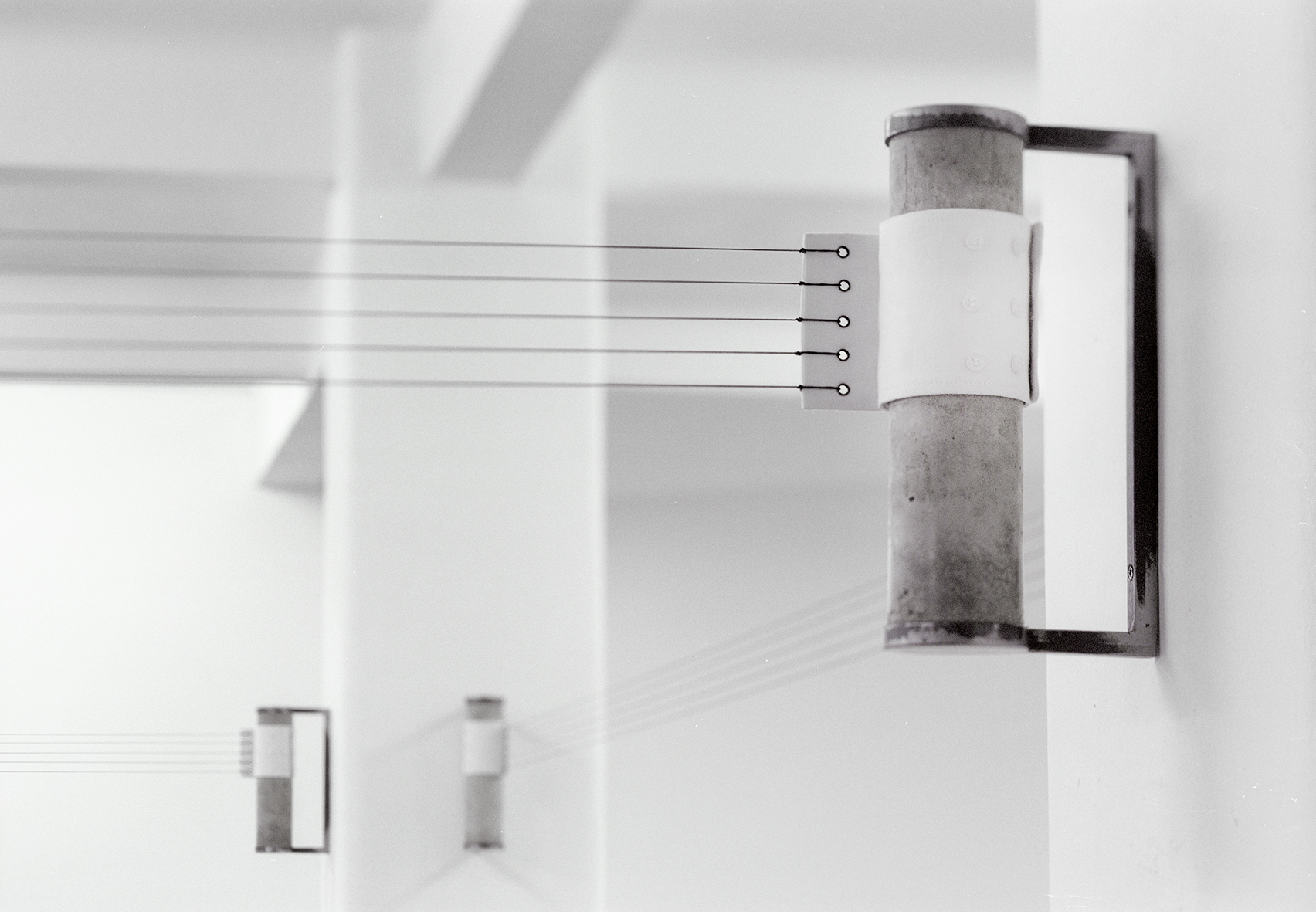 CROSS-TIED / 2014
each module 27 x 13,5 x 7 cm (8 pieces)
Dimensions variable (site specific installation)
Steel, concrete, gabardine, cotton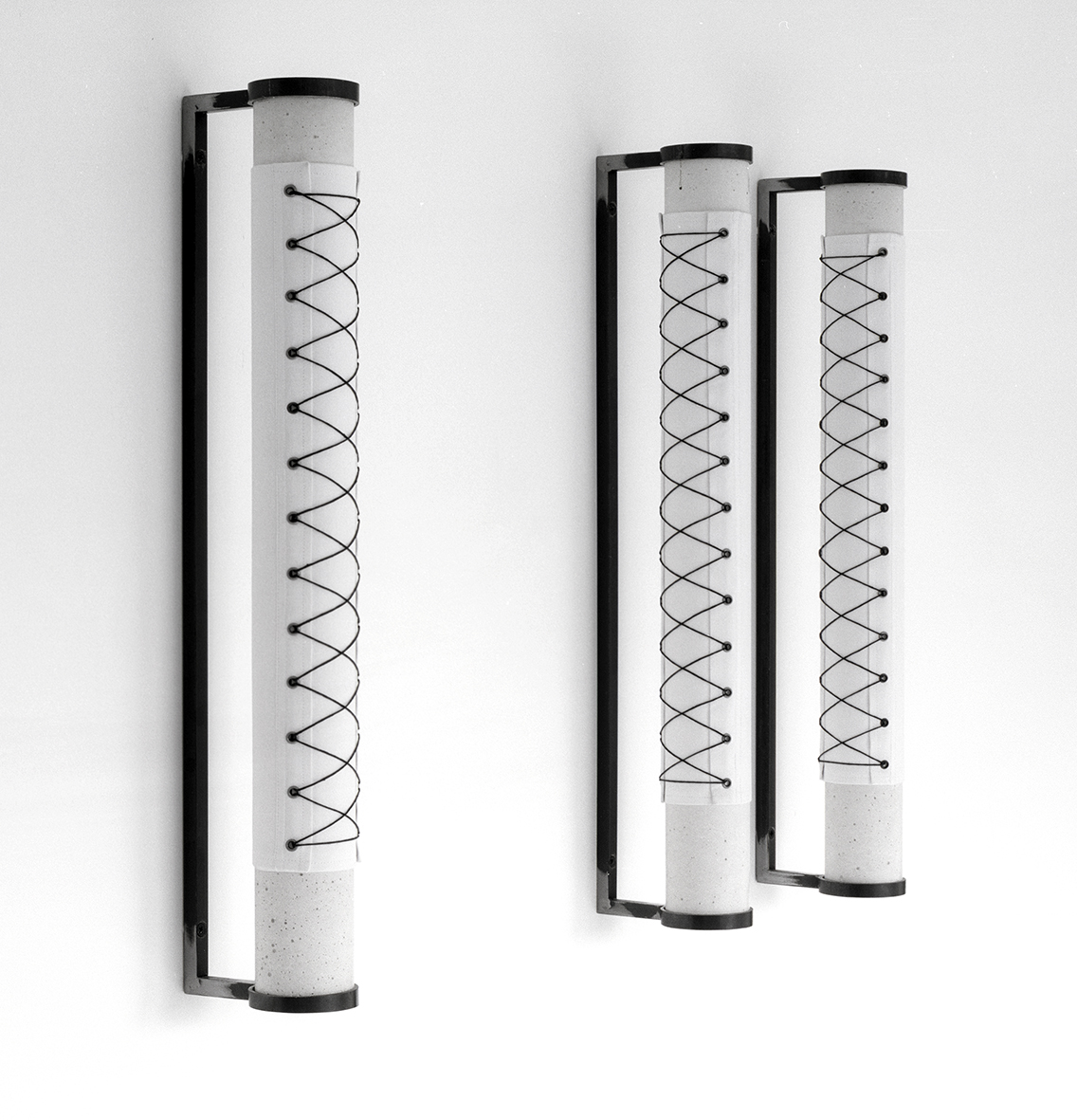 CROSS-TIED - SINGLE / 2016
each 60 x 13,5 x 7 cm (6 pieces)
Steel, concrete, gabardine, cotton cord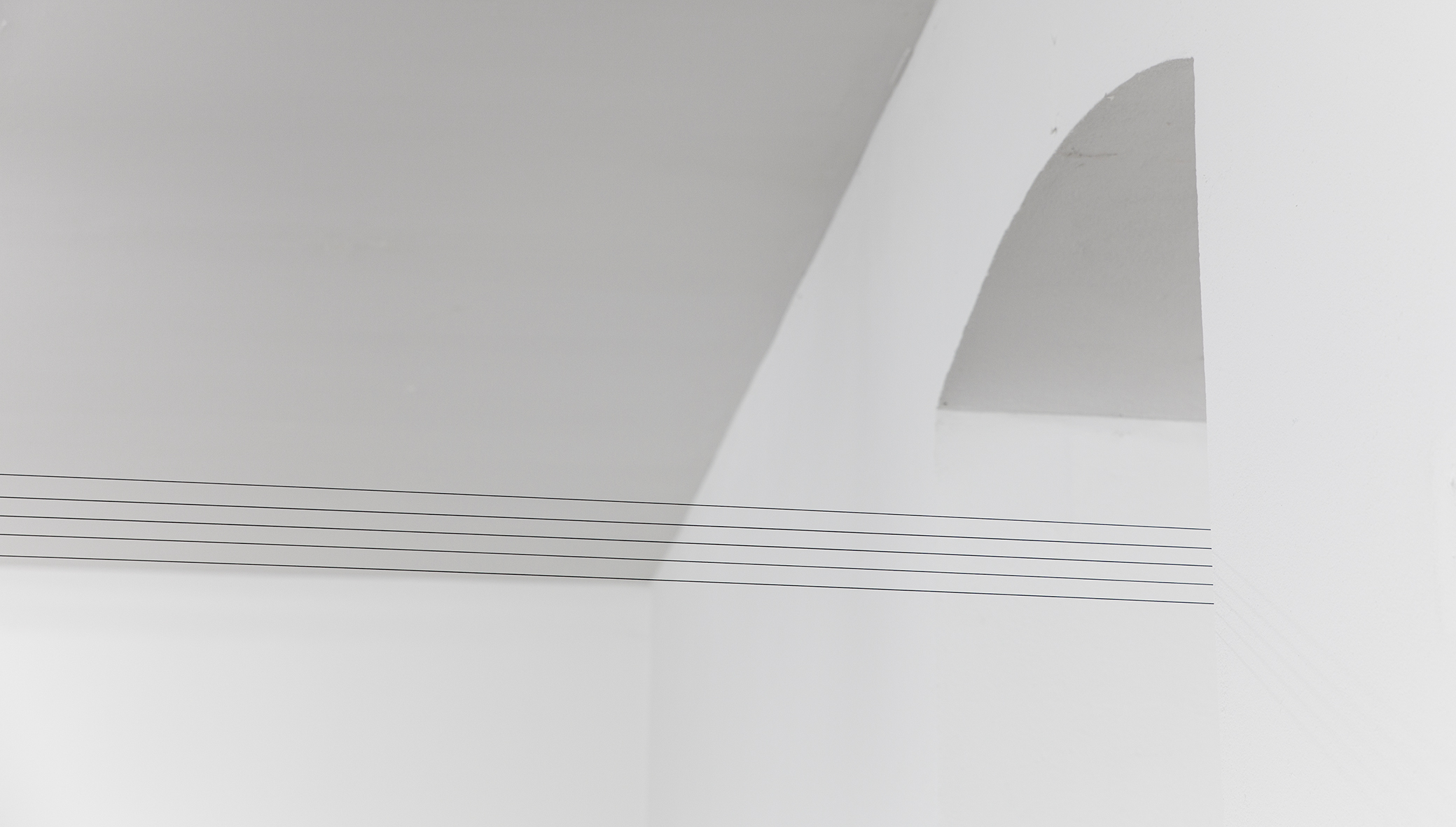 CROSS-TIED - INSTALLATION DETAIL / 2016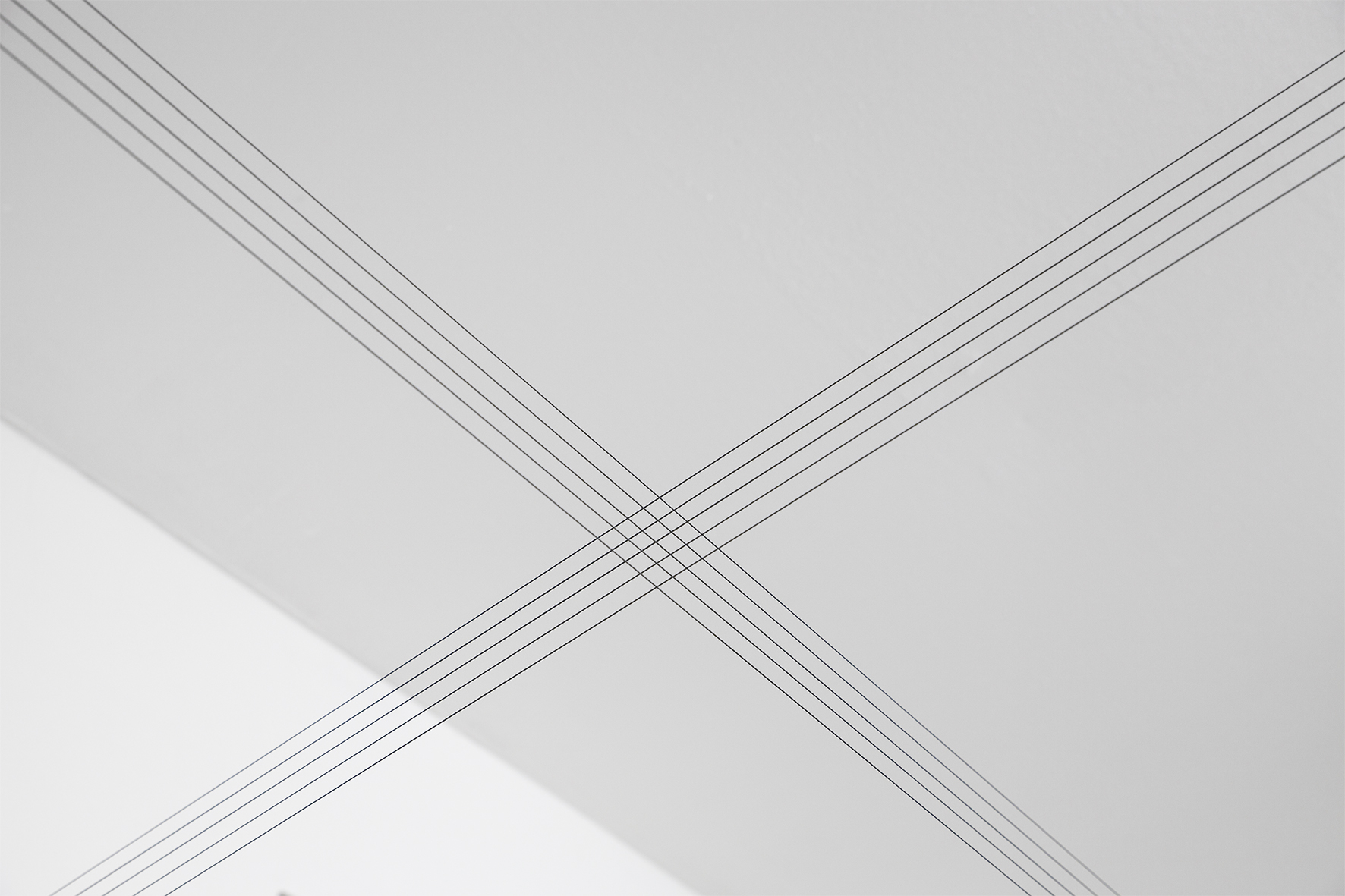 CROSS-TIED - INSTALLATION DETAIL / 2016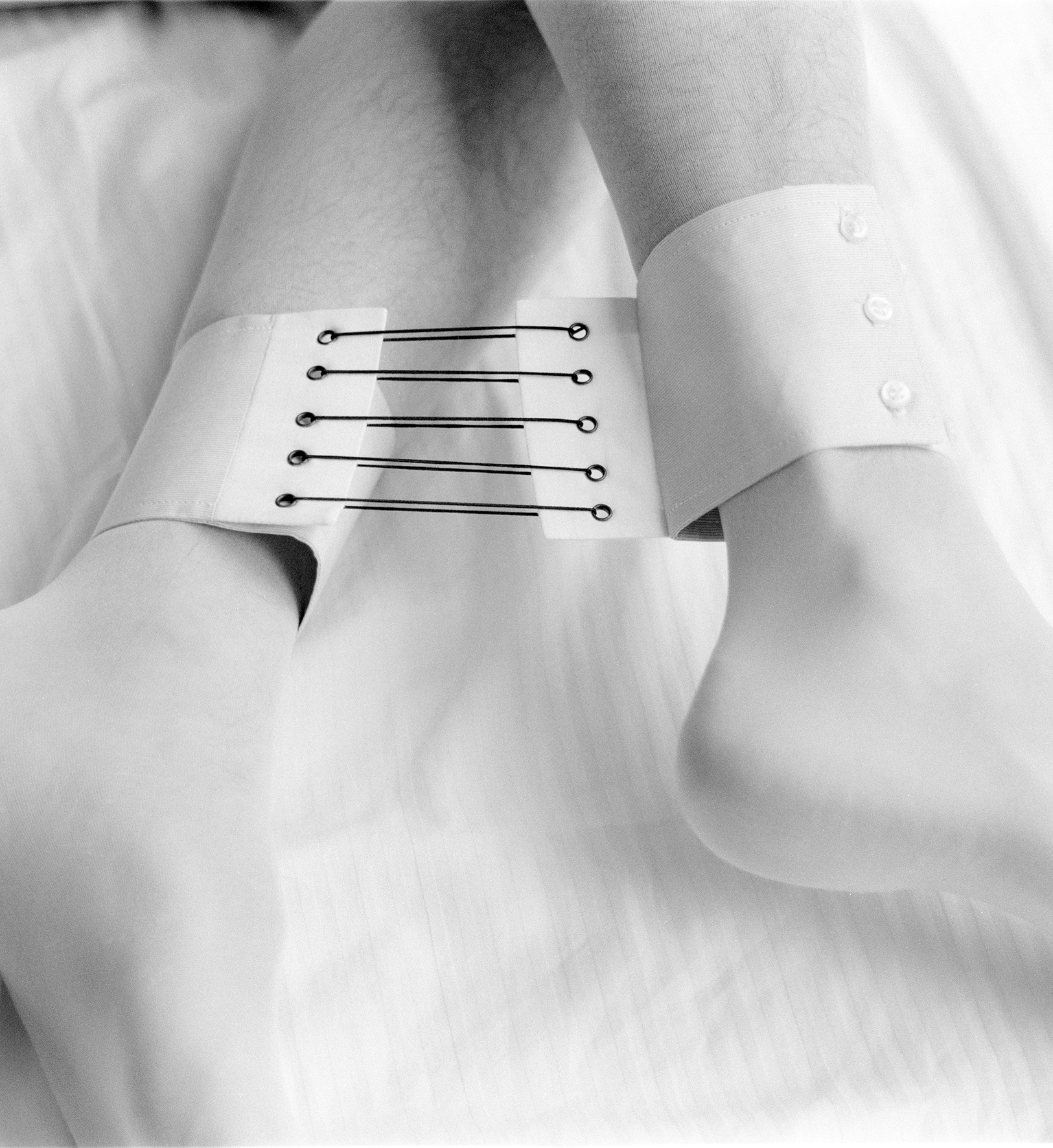 CROSS-TIED #2 (photo-series) / 2016
10,5 x 9 cm
Black and white photograph/
hand printed on baryta-paper