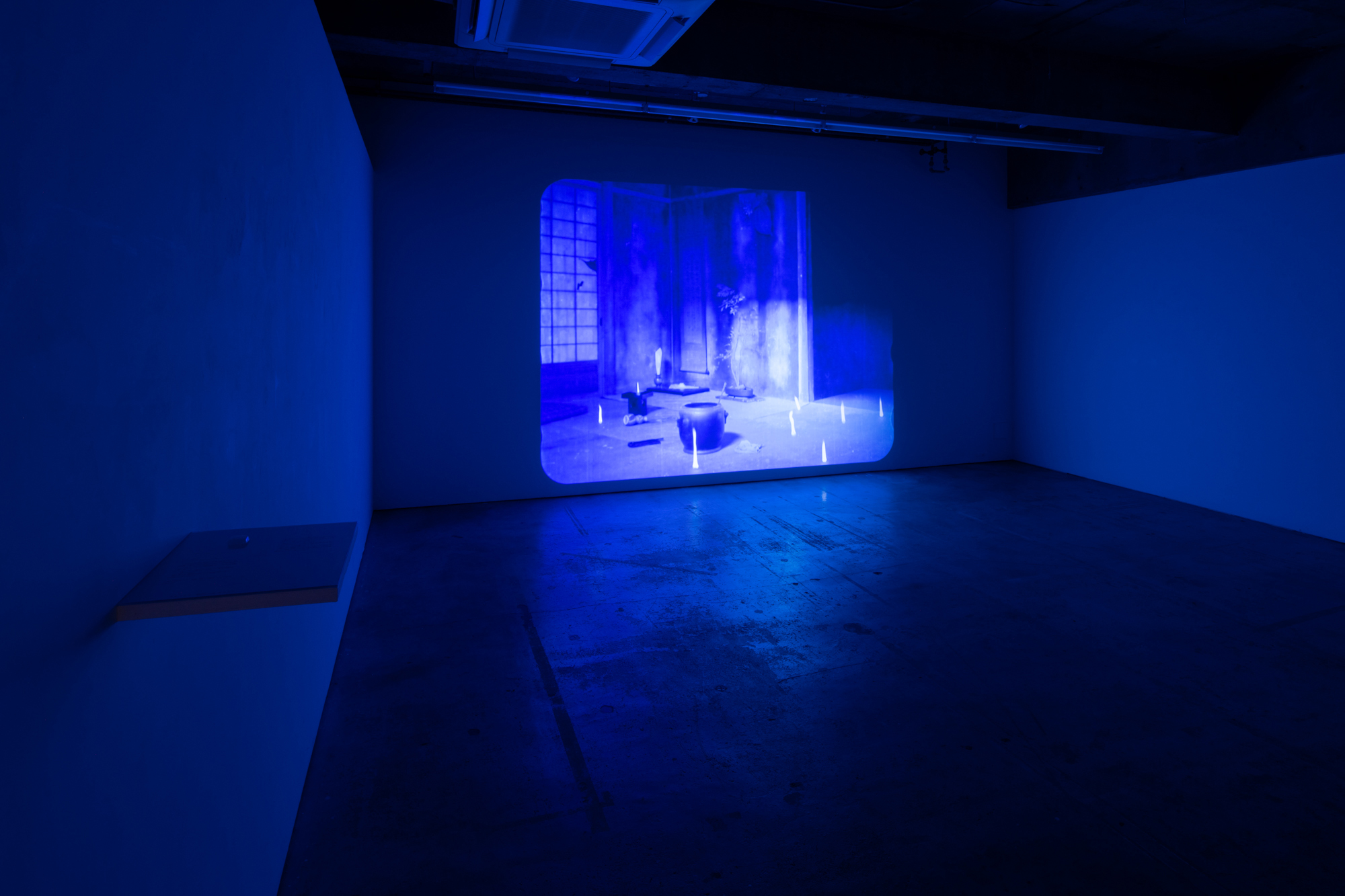 Youki Hirakawa
Years Later
2019.09.14 Sat - 2019.10.14 Mon
Opening reception: 14th September, 6pm
STANDING PINE is pleased to present a solo exhibition 'Years Later' by Youki Hirakawa from Saturday 14thSeptember.

Born in Nagoya in 1983, Youki Hirakawa is known as a video artist presenting the time dwells in places and matter through the method inspired by media archaeology. He lived and worked in Germany from 2011 to 2016, and currently lives and works in Aichi. His recent on-going series of video works 'Lost Films' created from films lost in the past times has been attracting lots of attention from global audience and invited to various international film festivals including International Film Festival Rotterdam (Netherlands), International Short Film Festival Oberhausen (Germany) and others.

This exhibition features his new series entitled 'Years Later'. While he researched Japanese lost films, he noticed one fact. It is that, even though the rate of disappearance of Japanese prewar films is high, lots of bromide and still photography related to these films have been existing even now. Having observed and carefully looked over these related documents, Hirakawa recreated the stage setting which may have been used in the film in the past in his studio. However, the artist did not aim to perfectly reproduce this stage setting. There happened to be an inevitable 'difference' between the one from over 100 years ago in the process of recreating. His imagination was stimulated by especially this distortion.

The stage setting after the characters have gone away. The space which once existed is still left as a photography. Remains of various stories were scattered here and there. The artist rearranged these fragments and reproduced a new story (thing). Over hundreds of years later, the fragments of history will be told again. Hirakawa brings them back to life as a mysterious and tranquil film world.