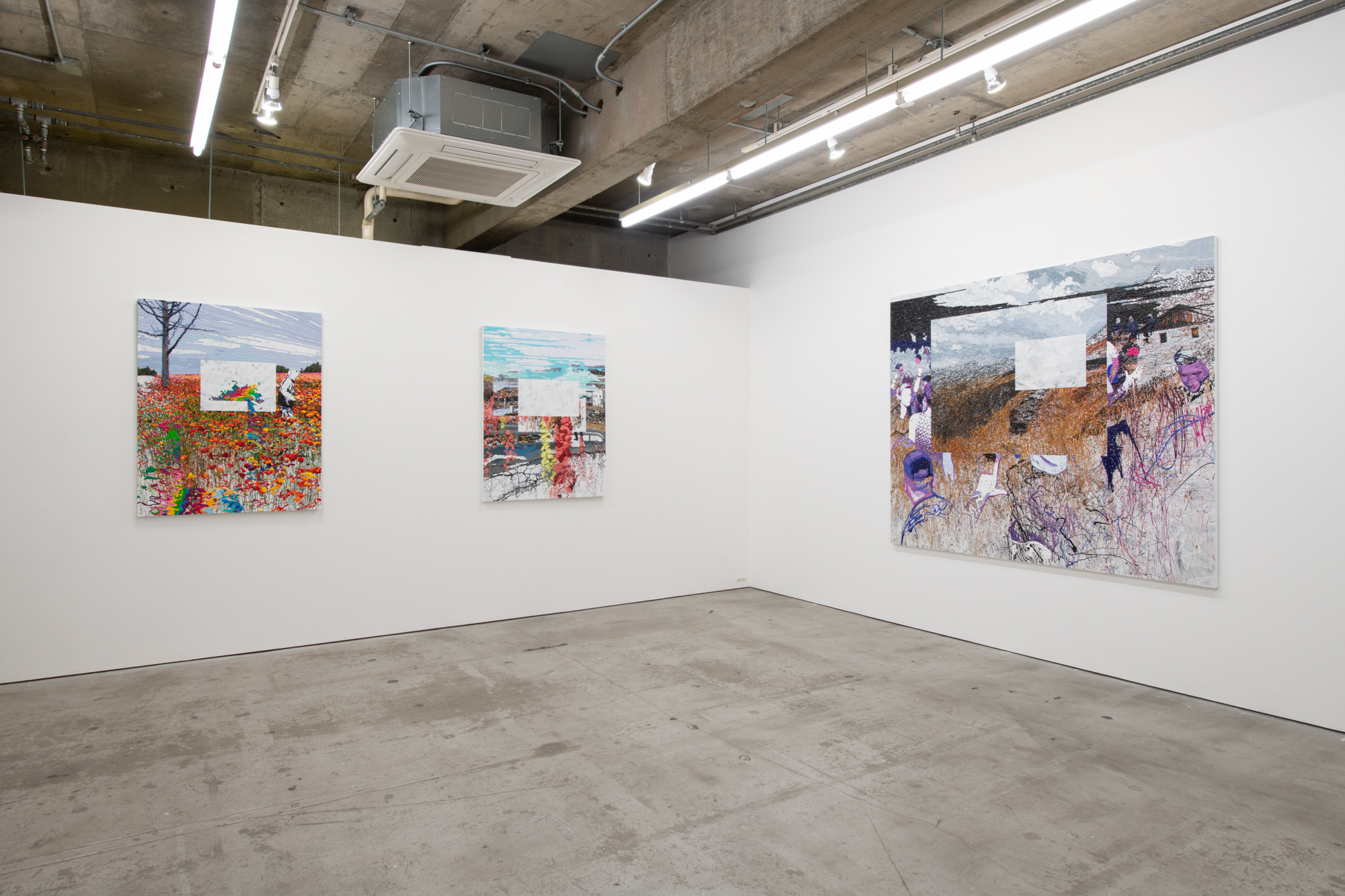 Masayuki Arai
Warped horizon
2019.11.23 Sat - 2019.12.15 Sun
Opening reception: 23th November, 6pm
STANDING PINE is pleased to present a solo exhibition by Masayuki Arai entitled 'Warped Horizon' from Saturday 23th November. Arai was born in 1984 in Wisconsin in USA and currently based in Ibaraki in Japan. His works have been exhibited at Aichi Triennale 2015 and VOCA 2014 and etc. This exhibition features his new works created under the theme 'how to perceive information in the today's world'. Paintings depicting various scenes, as if they are entangled, exquisitely mingle with each other and they are asking 'what is the truth' to the people including us, who are wandering between the reality and unreality.
----------
I moved from Osaka to Ibaraki two years ago.
I had researched about my new house including its age and construction structure, maps of surrounding areas, geographical problems against natural disasters' risk in advance, however, there were lots of things that I found for the first time after I arrived and actually saw the house.
Furthermore, I found out more things than I had expected after I started to live in.
It seems that I sometimes forget this obvious fact.

There are two kinds of information, one is capable of being described and the other is not.
No matter how many information is collected, we will not be able to understand beyond what is described and if we would like to know more, we can only imagine vaguely. However, could it remain to be vague forever?
After some time, could it be transformed from a vague imagination to the reality that I believe?
If the first description were already distorted, when could we reach to the truth?
Would we like to know the truth anyway?
In the society where a variety of people exists, would it be possible to find any 'truth'?

I have been working on depicting imaginary scenes, which were never captured in photographs, by adding surroundings of pictures collected from the internet, printed and stuck to a canvas.
In the exhibition entitled 'Warped Horizon', this idea has been developed, and a blank square space is left on the canvas, where original photo was used to be stuck to.
I removed the original photo and left only imaginary surroundings on the screen.
By depicting these surroundings, I am recording how fragments of imagination satisfy people and connect them to the reality.

2019.10 Masayuki Arai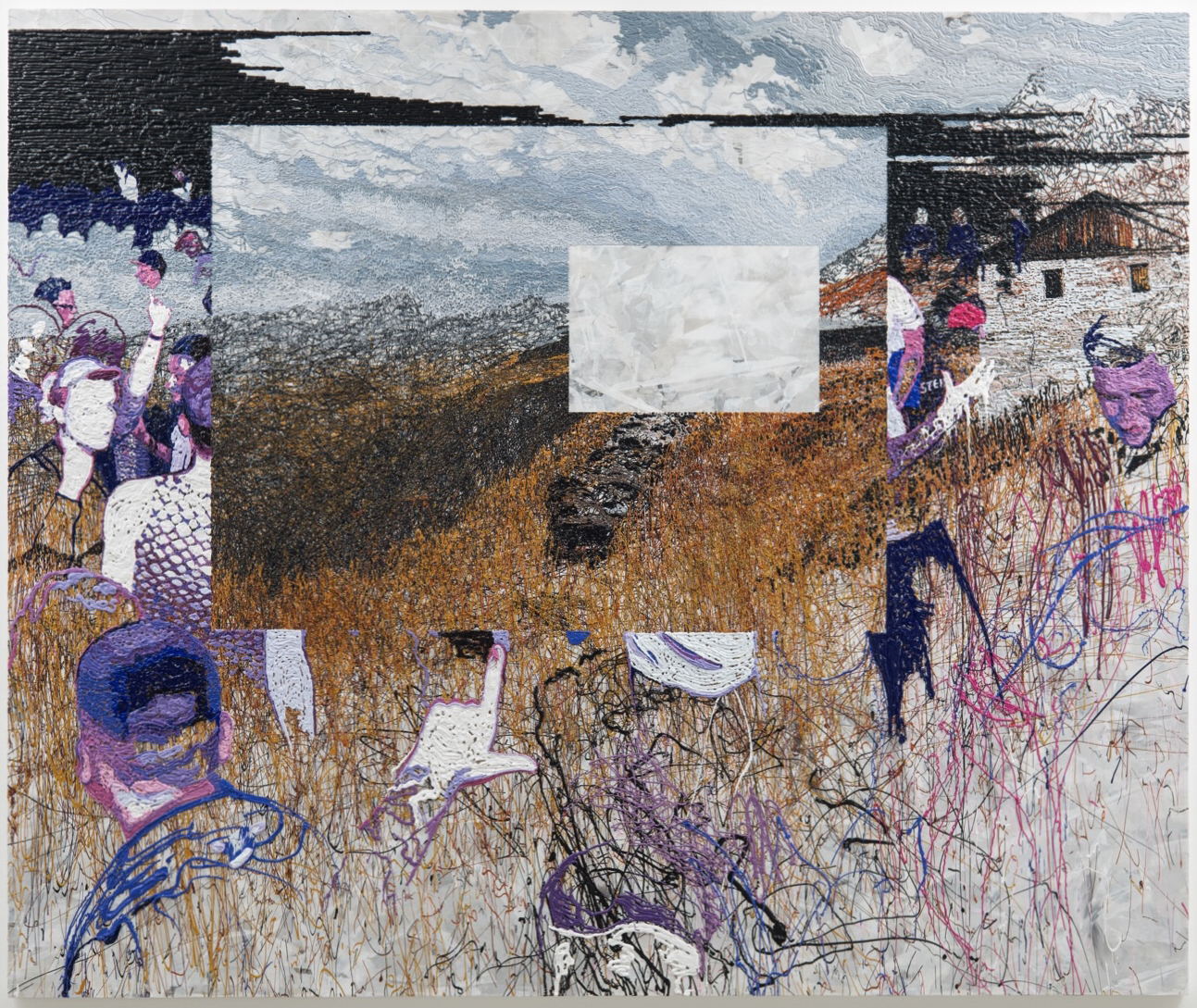 [Tales of ] #17 / 2019 / acrylic on linen, panel / H194 × W162 × D3.5 cm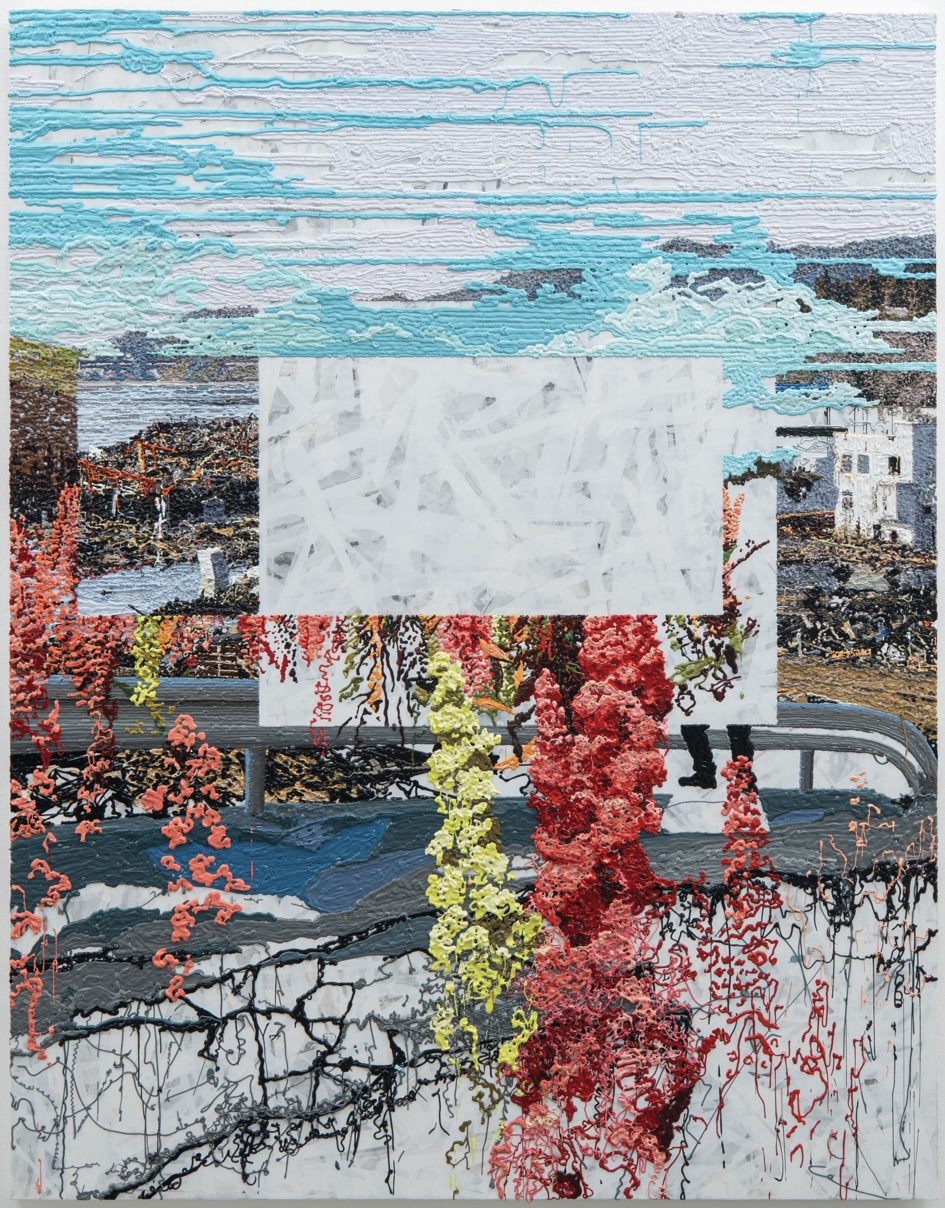 [Tales of ] #15 / 2019 / acrylic on linen, panel / H116.7 × W91 × D3.5 cm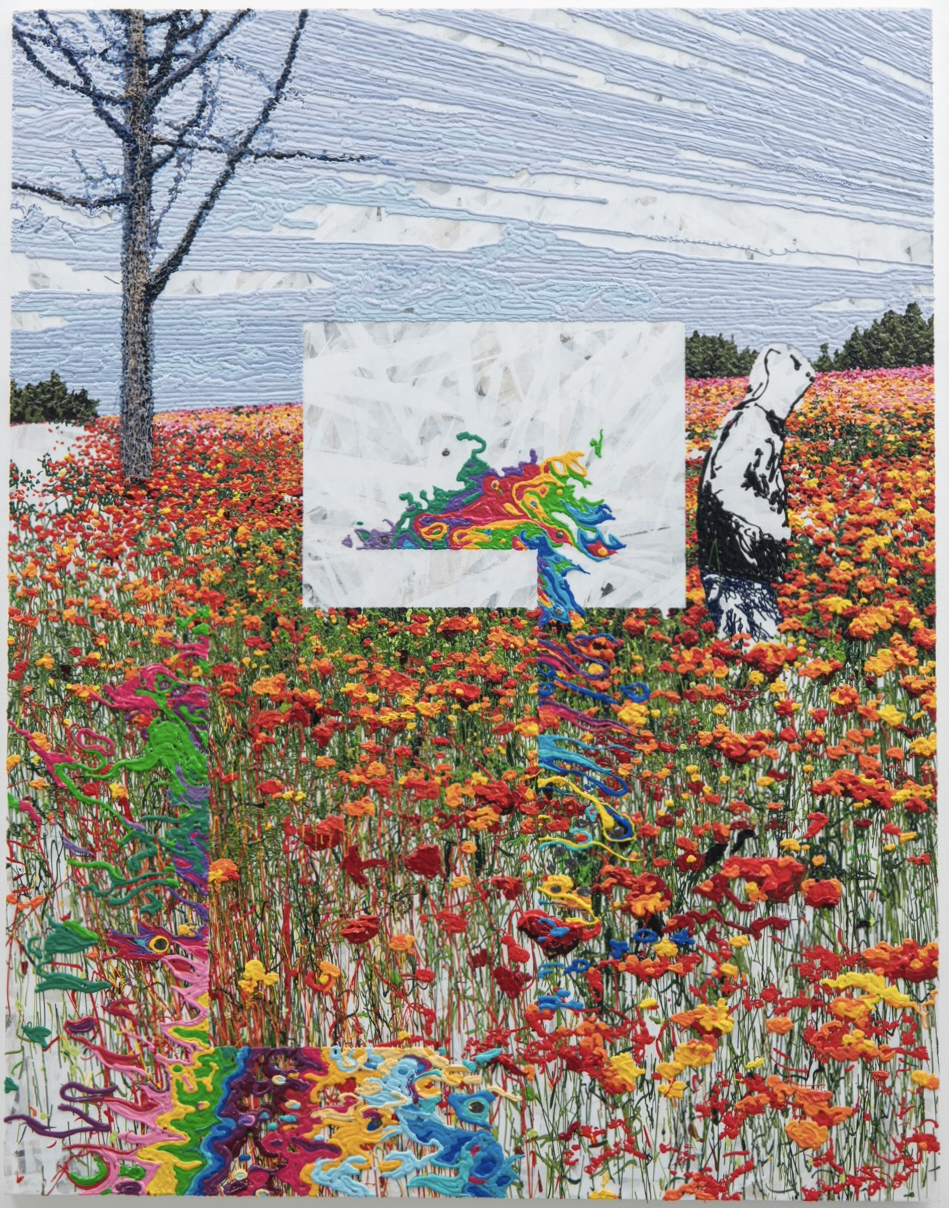 [Tales of ] #16 / 2019 / acrylic on linen, panel / H116.7 × W91 × D3.5 cm