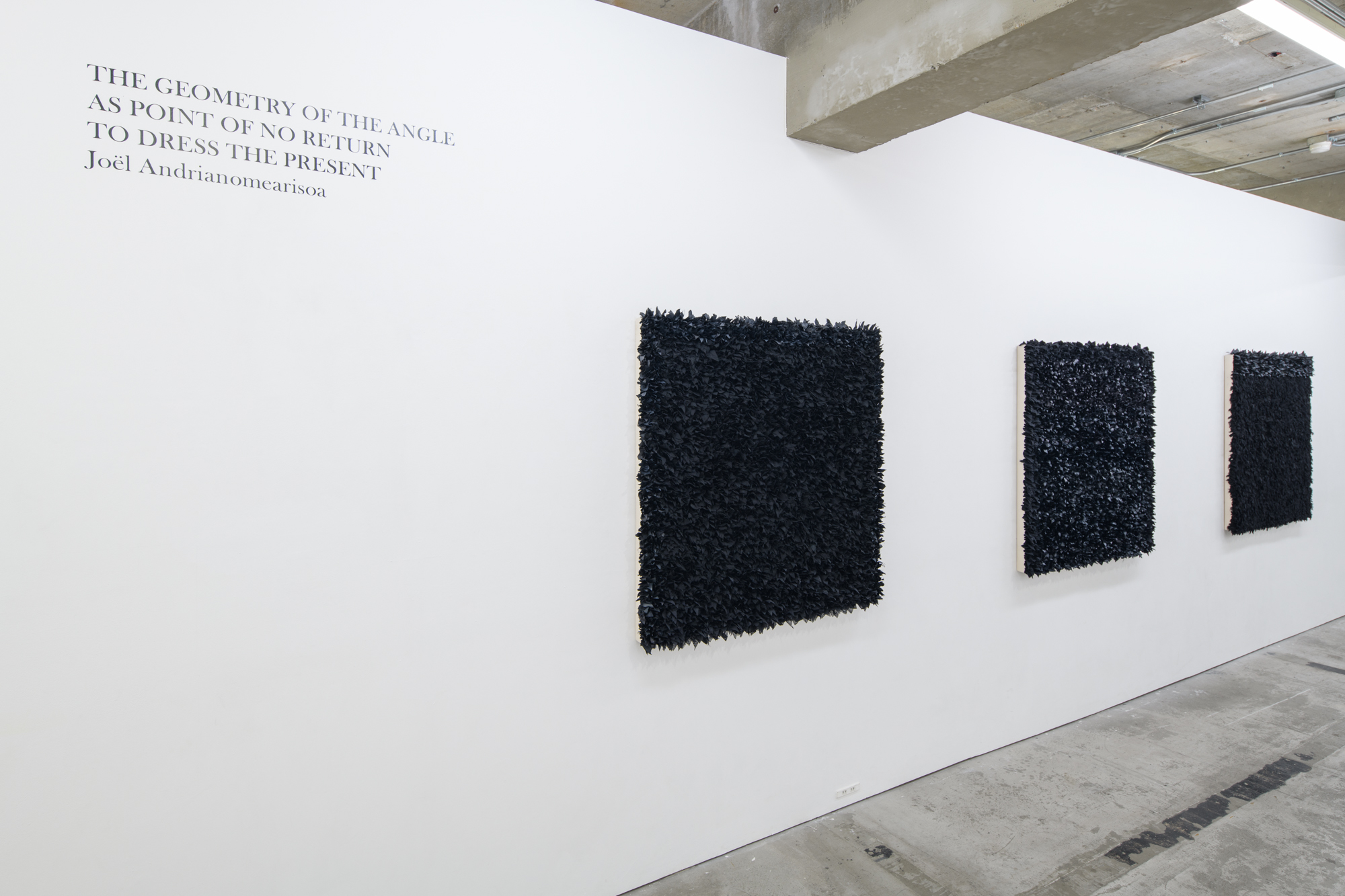 Joël Andrianomearisoa
"THE GEOMETRY OF THE ANGLE AS POINT OF NO RETURN TO DRESS THE PRESENT"
2020.07.18 Sat - 2020.08.23 Sun
STANDING PINE is pleased to present Joël Andrianomearisoa's first solo exhibition in Japan entitled "THE GEOMETRY OF THE ANGLE AS POINT OF NO RETURN TO DRESS THE PRESENT" from Saturday 18th July to Saturday 23rd August. He was born in Antananarivo, Madagascar in 1977. He currently lives and works between Antananarivo and Paris. He explores many disciplines, from fashion to design, video to photography, scenography to architecture, installations to visual arts. His works are often made from textiles, paper, sometimes wood, minerals, or from unexpected objects that causes a non-explicit and abstract emotion and stories, which people perceive yet cannot describe in words.
He achieves lots of attention as one of the international contemporary African artists in the global art scene. In 2019, he represented Madagascar to the 58th International Art Exhibition of La Biennale di Venezia and he has participated in different Biennials like Biennial de la Habana, Cairo Biennial, Dakar Biennial and 22nd Biennale of Sydney, which was held in March 2020. Throughout his career, his work has been shown at many prestigious international cultural institutions such as the Maxxi in Roma, the Hamburger Bahnhof in Berlin, the Smithsonian in Washington, the Centre Pompidou in Paris, Dallas Contemporary in Dalls among many others. In 2016, he received the Arco Madrid Audemars Piguet Prize. His works have been attracting lots of audience and people in the global art world including the huge installation project in the Encounters section of Art Basel in Hong Kong 2019 and the special exhibition "Woven" at Frieze London 2019, which was curated by Cosmin Costinas.
The works for this exhibition are characterized by his strongest duality of black and white. These works have all the same reference, an analysis of Josef Albers's work. From this hint Joel created revised and more contemporary artworks, where he put more attention to aesthetic and fashion design. Tactile and visual perception of materials is influenced by the disintegration of the artistic categories of fabrics. In fact, the artist reinterprets his compositions into geometric elements, with which he gives rise to innovative abstract works. He assigns a physical presence to the materials by strengthening the relationship between matter and form. His works blend the psychological and emotional experience with strong and important historical constructivist implications, in a game of seduction and sensibility, revealing the eloquent character of materials and shapes in a systematic exploration of perception.



He stated about black:


FOR ME IT IS A CHALLENGE.
IN EVERY PIECE,
I HAVE TO FIND
VARIOUS COLORS,
DIFFERENT POSTURES OF BLACK,
IT IS NOT ONLY THE COLOR,


BUT ALSO AN ATTITUDE
THAT DOES NOT
EXCLUDE THE REST.
IT AIMS TOWARD THE UNIVERSAL.
BLACK IS AMAZING, DISTURBING,


BUT IT IS PRESENT
AND MAKES SENSE EVERYWHERE.
J.A.



And about white:


THE DAY IS WHITE
BUT THE NIGHT IS THE COLOR WHITE IS LEGAL
AND BLACK IS SENTIMENTAL
WHITE IS EVERYWHERE BUT WHITE
IS NOTHING WITHOUT BLACK
HOW CAN YOU SAY WHITE
WITHOUT BLACK?
HOW CAN YOU GET THE LIGHT
IF THERE IS NO DARKNESS?
WHITE KISS
FOR BLACK DESIRES.
J.A.


The emotion that Joël Andrianomearisoa produced in his poetic and lyrical world also includes a deep sadness of the people struggle and mired in the unstable society today. It is caused by an absence that is impossible to fill and it will remain in our heart as a nameless emotion that cannot be expressed with words.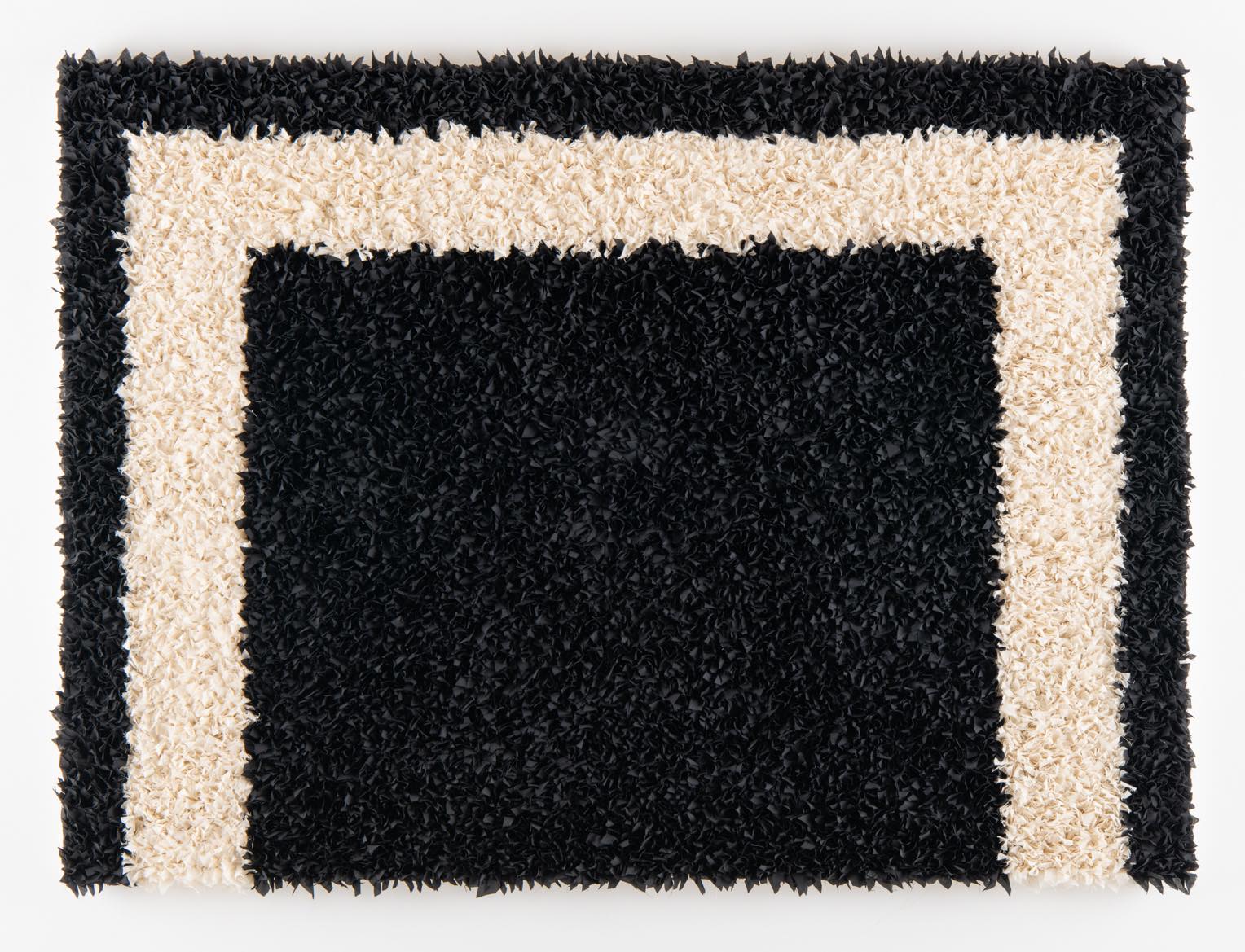 Labyrinth of Passions, 2018, Textiles, 130 x 180 cm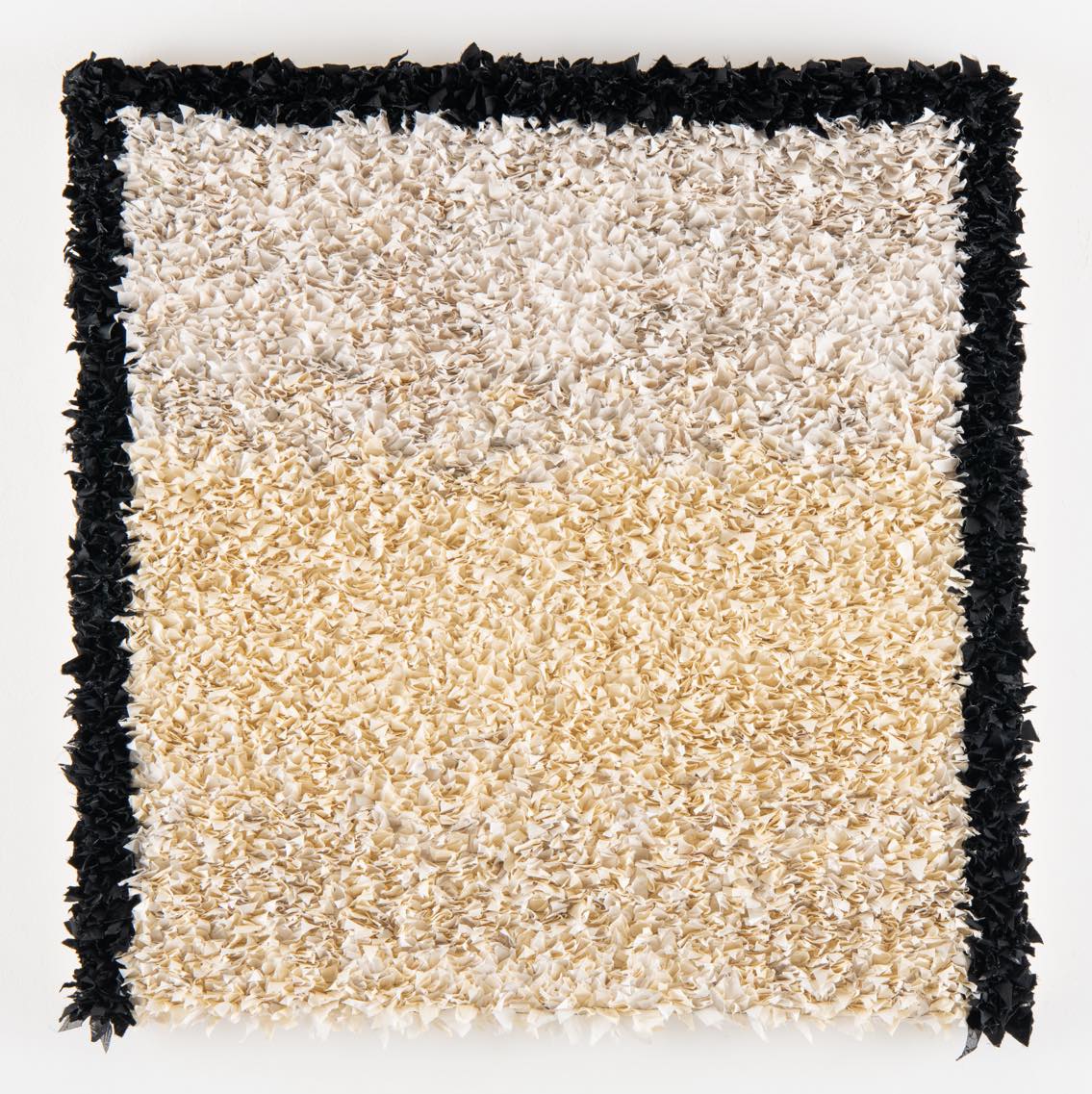 Geometry, 2018, textile, 100 x 100 cm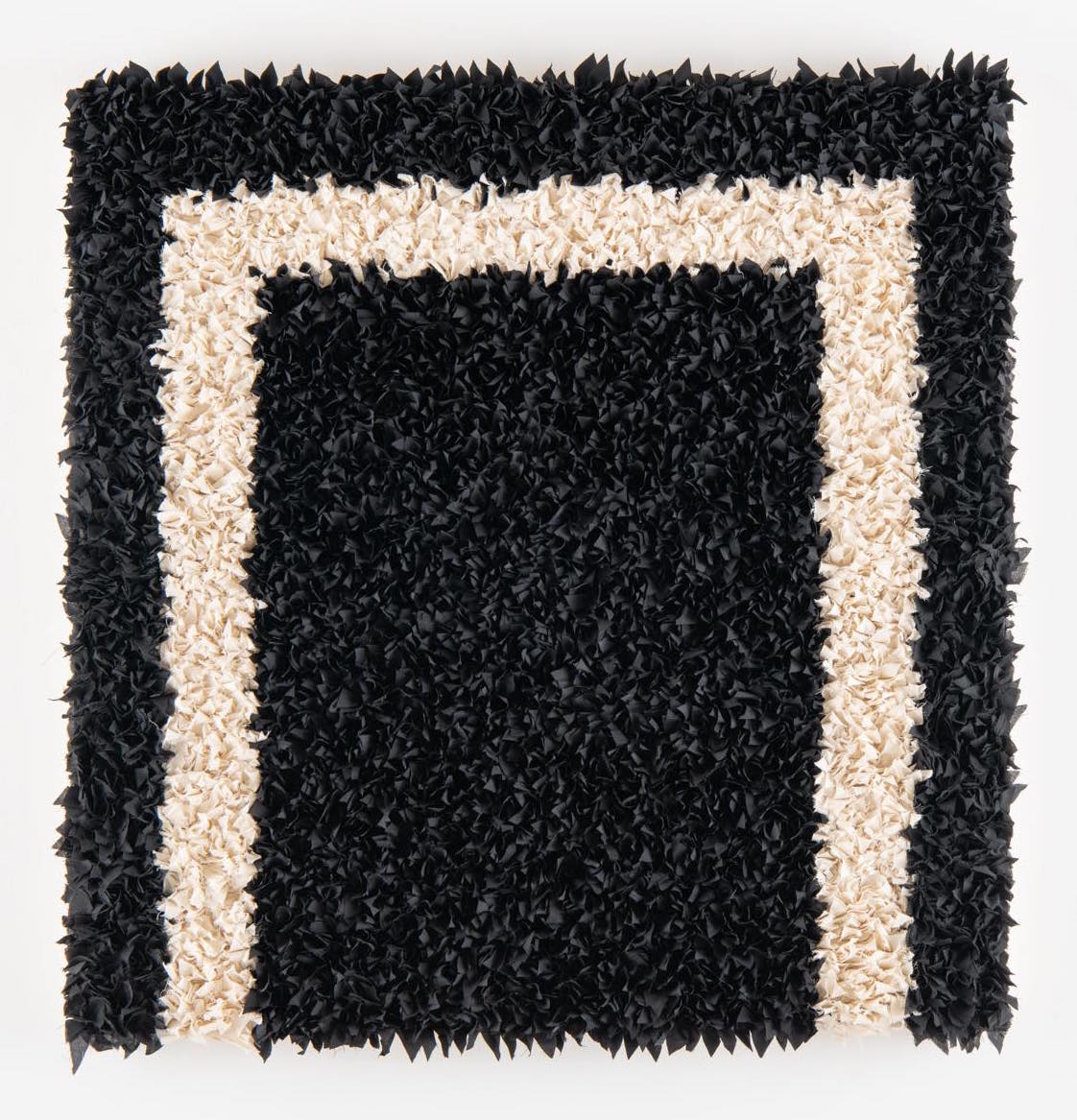 Geometry, 2018, textile, 100 x 100 cm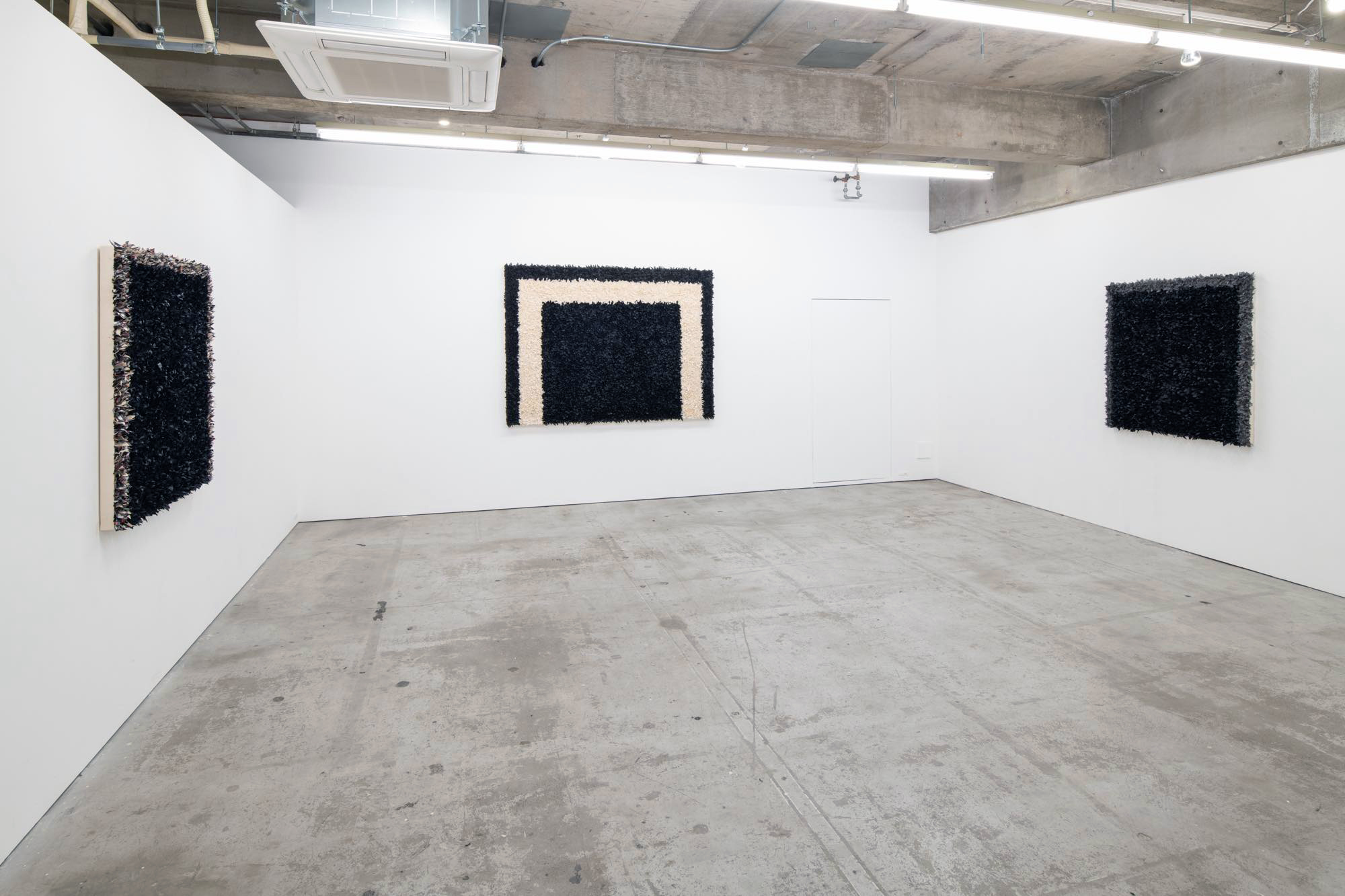 Installation view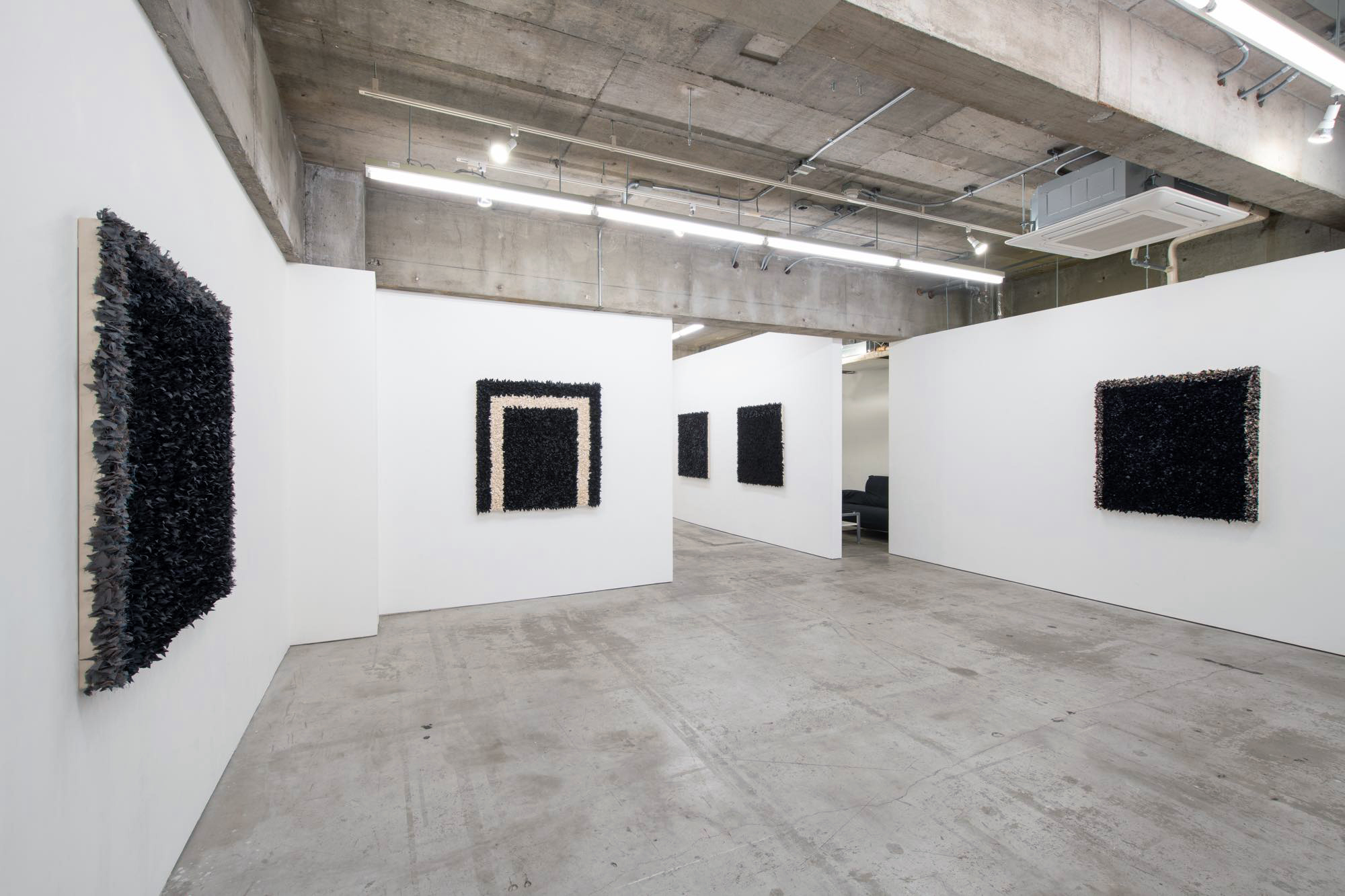 Installation view



Date: 2020.7.18 Sat. - 2020.8.23 Sun. (Closed for summer from 10th to 18th August)
Hours: 13:00 - 19:00
Closed on Monday, Tuesday and National holidays
※Opening on 23rd and 24th July

To prevent further spread of the virus infection, please wear a mask when you visit the gallery. We have all the staffs wear masks, give the gallery space a good airing and put a hand sanitiser at the entrance of the gallery. Before you enter the gallery, the staff will check your temperature in a non-contact manner.

We apologise for this inconvenience. Your understanding would be highly appreciated and we hope you all stay safe and healthy.

Further updates will be shared on the gallery's website and SNS. Please check updated information before you visit the gallery.