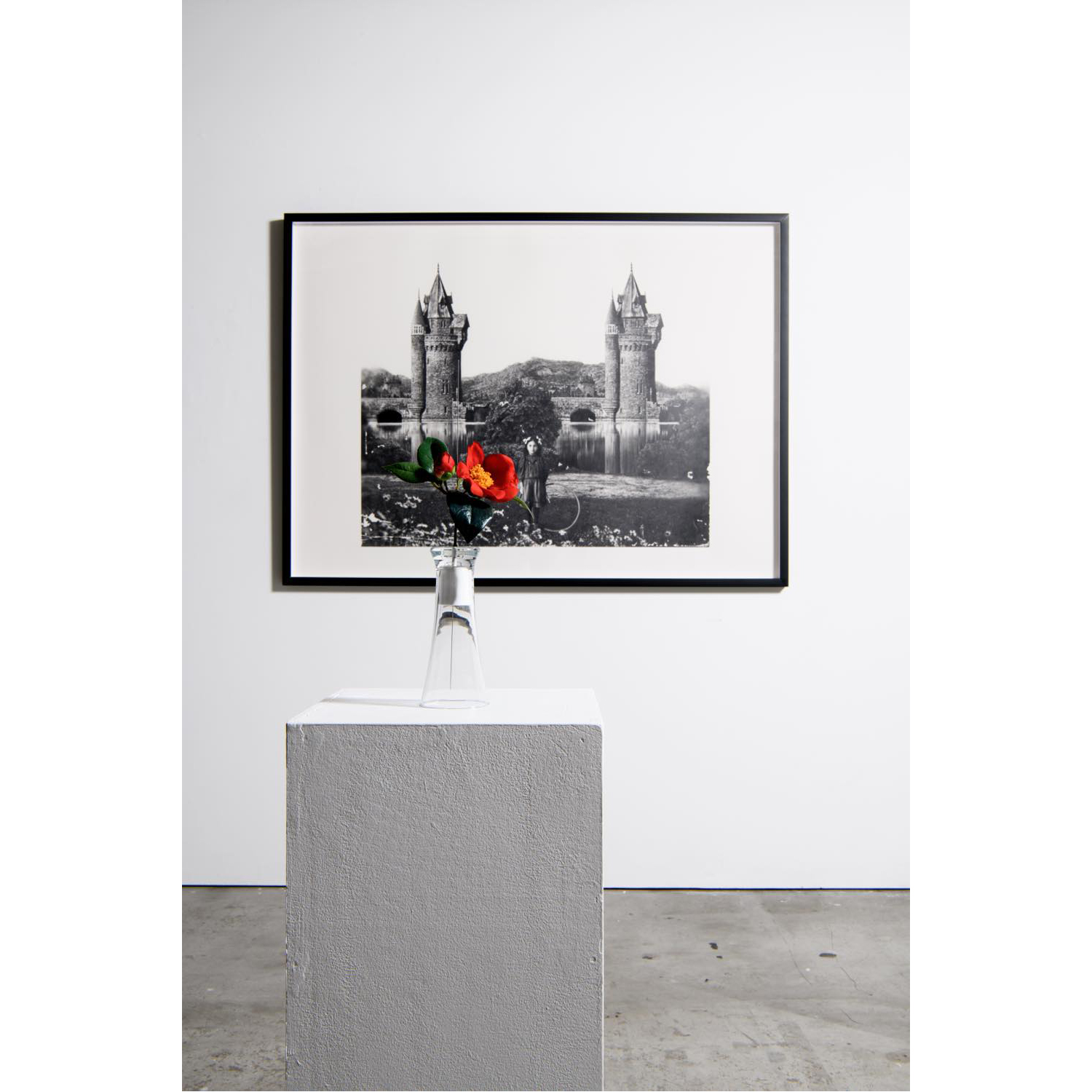 Kazuo Okazaki , Shinji Ogawa
BEHIND THE GARDEN
2020.09.12 Sat - 2020.10.10 Sat
STANDING PINE is pleased to present a joint exhibition by Kazuo Okazaki and Shinji Ogawa entitled "BEHIND THE GARDEN" from Saturday 12th September to Saturday 10th October.
Kazuo Okazaki was born in 1930 and has been known as an artist who has continued to create various art objects by referring to everyday objects and images and inverting its truth. He established an idea called "Gyobutsu Hoi/ Object Supplément" that supplements what the traditional ways of viewing objects have overlooked. In the 1960s, he has been recognised by an art critic Shuzo Takiguchi, and from the 1990s and onward, he has again gained attention in the art world both nationally and internationally as one of the most significant Japanese post-war artists through such activities as permanently exhibiting his works at the Nagi Museum of Contemporary Art together with the artist's Shusaku Arakawa and Aiko Miyawaki, as well as holding large-scale solo exhibitions at the Kurashiki City Art Museum, The Museum of Modern Art, Kamakura and Chiba City Museum of Art. In the exhibition this time, "Garden of Supplements" will be created in the gallery space with one of his signature series of works "HISASHI", the work named after Okazaki himself "A spring of Camellia (Artificial Flower)" and others.
Shinji Ogawa was born in 1959 and has been known as an artist who has created ultraprecise drawings and paintings with traditional techniques such as oil painting and pencil drawing by altering existing images under the theme "What is the world?". He has received attentions in the national and international art world through activities including solo exhibitions at The National Museum of Art, Osaka, Chiba City Museum of Art and Museum of Contemporary Art in Krakow, Poland. He alters familiar images such as landscape in old photograph or picture postcard and famous masterpieces into dreamlike images and presents overlooked structure of multi-layered world. In this exhibition, his various landscapes including new pencil drawing work "Bouzov - Erfurt 1" will be exhibited behind the Garden of Supplements created by Okazaki.
Both two artists present an innovative idea of possibility by supplementing an absence in the world even though they use different artistic approaches, objects and paintings. Their works exhibited together in the same space resonate with each other and produce new dialogue.

Special Thanks : SHIGERU YOKOTA GALLERY


----------------------------------------------

To prevent further spread of the virus infection, please wear a mask when you visit the gallery. We have all the staffs wear masks, give the gallery space a good airing and put a hand sanitiser at the entrance of the gallery. Before you enter the gallery, the staff will check your temperature in a non-contact manner.

We apologise for this inconvenience. Your understanding would be highly appreciated and we hope you all stay safe and healthy.

Further updates will be shared on the gallery's website and SNS. Please check updated information before you visit the gallery.