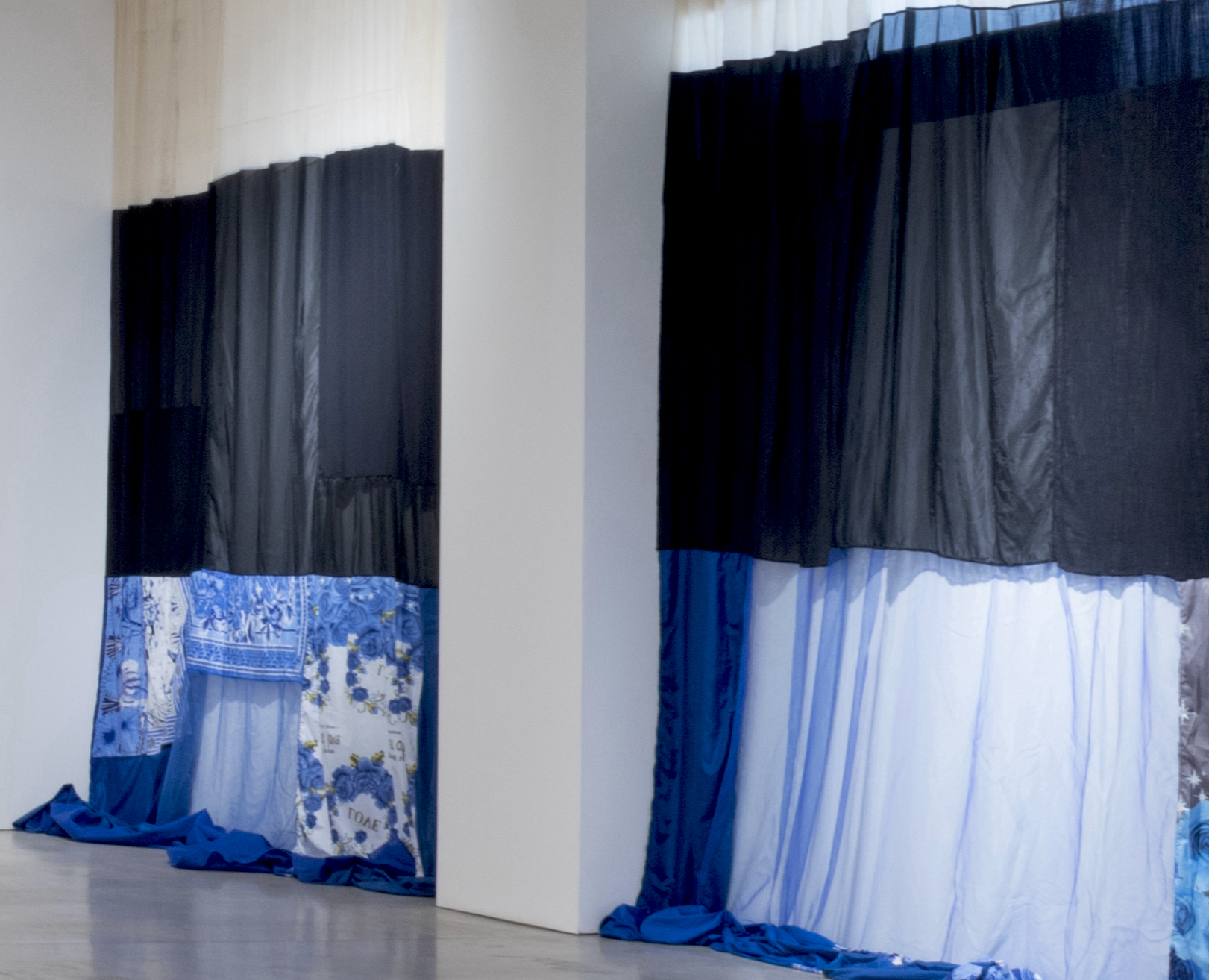 Group Show "Dear Summer : Gianfranco Zappettini , Noritoshi Hirakawa , Joël Andrianomearisoa"
2021.07.03 Sat - 2021.07.31 Sat
STANDING PINE is pleased to present a group exhibition entitled "Dear Summer : Gianfranco Zappettini, Noritoshi Hirakawa, Joël Andrianomearisoa" from Saturday 3rd July. This exhibition features new works and signature works by these three artists.

Gianfranco Zappettini was born in Genoa, Italy in 1939 and currently lives and works in Chiavari, where in 2003 he established the Fondazione Zappettini for contemporary art. Zappettini belongs to "Pittura Analitica(Analytical Painting)" group, one of the most significant and influential artistic movements of the Italian Post-War period, which was closely related to other European abstract art movements as well as to the American Minimalists. His works has been shown at various prestigious museums including the exhibition "Arte Concreta" at Westfälischer Kunstverein in Münster, showing Lucio Fontana and others, and "documenta 6" in Kassel and so on.
This exhibition features his recent works from 2000s focusing on the symbolic meaning of particular colours and materials such as silver and gold. These works are influenced by the idea of structuralism and the Eastern doctrine such as the Zen, the Tao and the idea of Laozi, which he had been attracted to since his youth, and the Sufism that he met for the first time in the dessert of North Africa.

Noritoshi Hirakawa was born in 1960 in Fukuoka, Japan. Residing in New York City since 1993. He is now an internationally known contemporary artist after studying Applied Sociology. He has created numerous works in photography, film, dance, installation and performance. He believes human activity forms the culture in which we live. His creation proposes to extend the capacity of human perception for furthering this culture. Within this framework, he is pushing the boundaries of perception, altering aesthetic views for the future. His work has been exhibited over 300 times at museums, art centers, and galleries all over the world including Venice Biennale Aperto, Istanbul Biennale, Site Santa Fe Biennale and Museum fur Modern Kunst, Frankfurt, Center Pompidou, Paris, PS 1 Museum, New York, Leeum, Seoul, Hermes Forum, Tokyo and others.
In this exhibition shows the series of photography works "Subject". It is an architectural photography project in collaboration with Thom Mayne-Morphosis. Subject extends the value we attach to form alone, presenting us with a proposition to change the way we "view" architecture. It begs for a move away from the architect's assumption of the utility of space, redirecting the focus of the architectural photographs on the structure's real subject: humans.

Joël Andrianomearisoa was born in Antananarivo, Madagascar in 1977. He currently lives and works between Antananarivo and Paris. He explores many disciplines, from fashion to design, video to photography, scenography to architecture, installations to visual arts. His works are often made from textiles, paper, sometimes wood, minerals, or from unexpected objects that causes a non-explicit and abstract emotion and stories, which people perceive yet cannot describe in words. He achieves lots of attention as one of the international contemporary African artists in the global art scene. In 2019, he represented Madagascar to the 58th International Art Exhibition of La Biennale di Venezia and he has participated in different Biennials like Biennial de la Habana, Cairo Biennial, Dakar Biennial and 22nd Biennale of Sydney, which was held in March 2020. Throughout his career, his work has been shown at many prestigious international cultural institutions such as the Maxxi in Roma, the Hamburger Bahnhof in Berlin, the Smithsonian in Washington, the Centre Pompidou in Paris, Dallas Contemporary in Dallas among many others.
This exhibition features his two-dimensional and three-dimensional works made by textile and the installation work "BLUE TAKE ME TO THE END OF ALL LOVES" which focus on Blue, a thousand millions shades, those ones recalling the different skies witnessed every day in Madagascar, his mother country.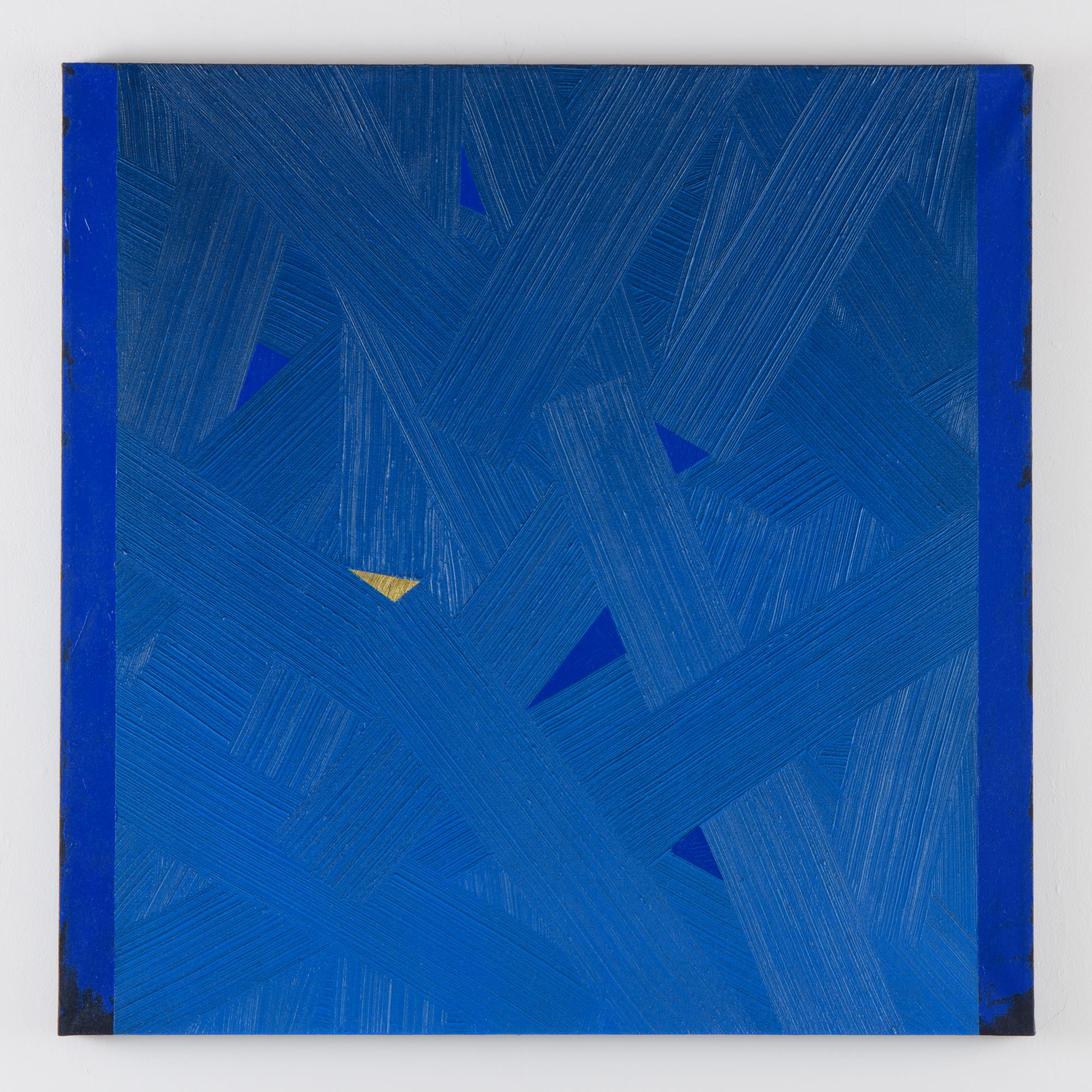 Gianfranco Zappettini / Misteri 1, 01.07.04 / 2004 / 120 x 120 cm / Mixed media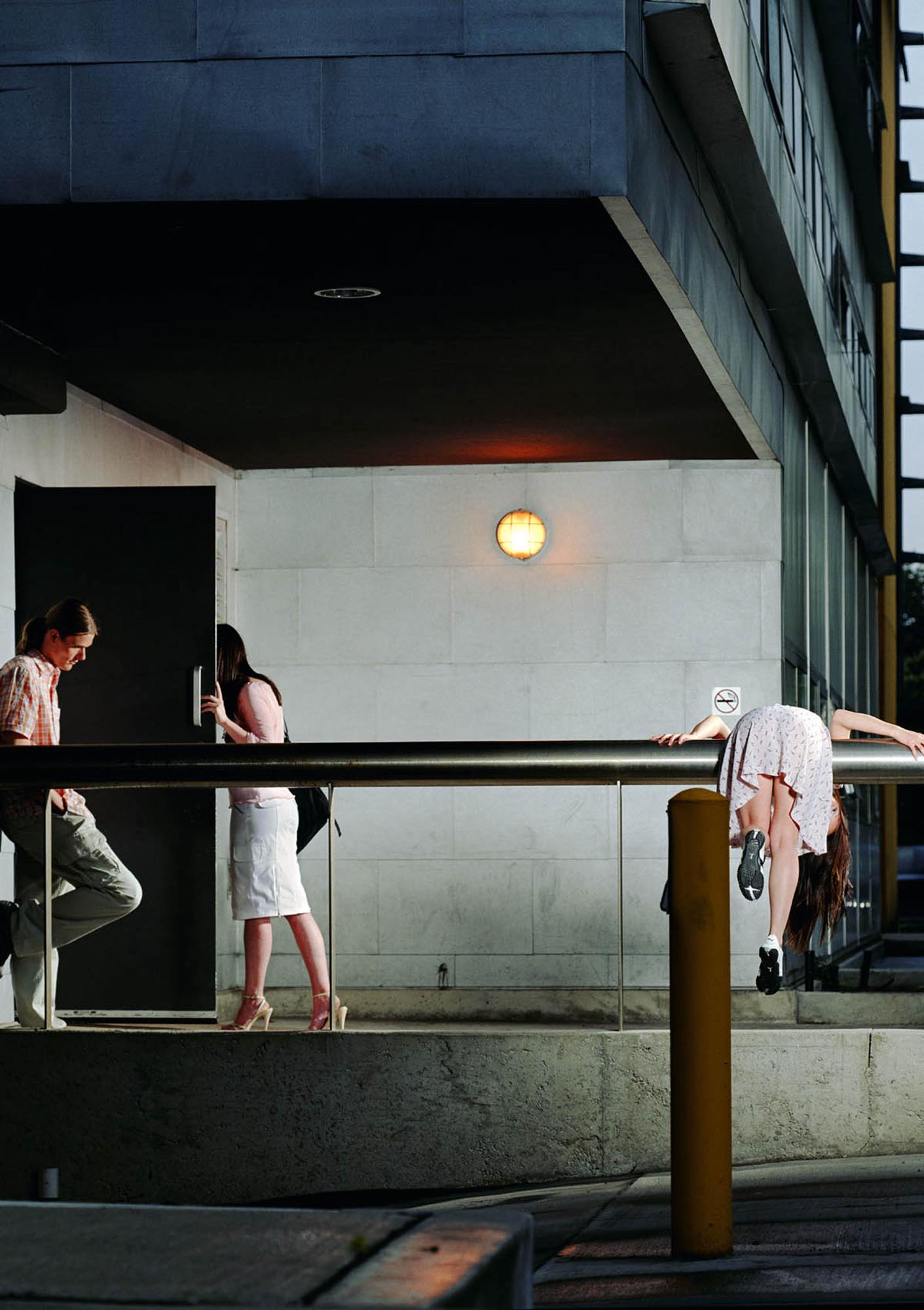 Noritoshi Hirakawa / Subject H / 2004 / 100 x 75 cm /
Edition : 7 / Duraflex Print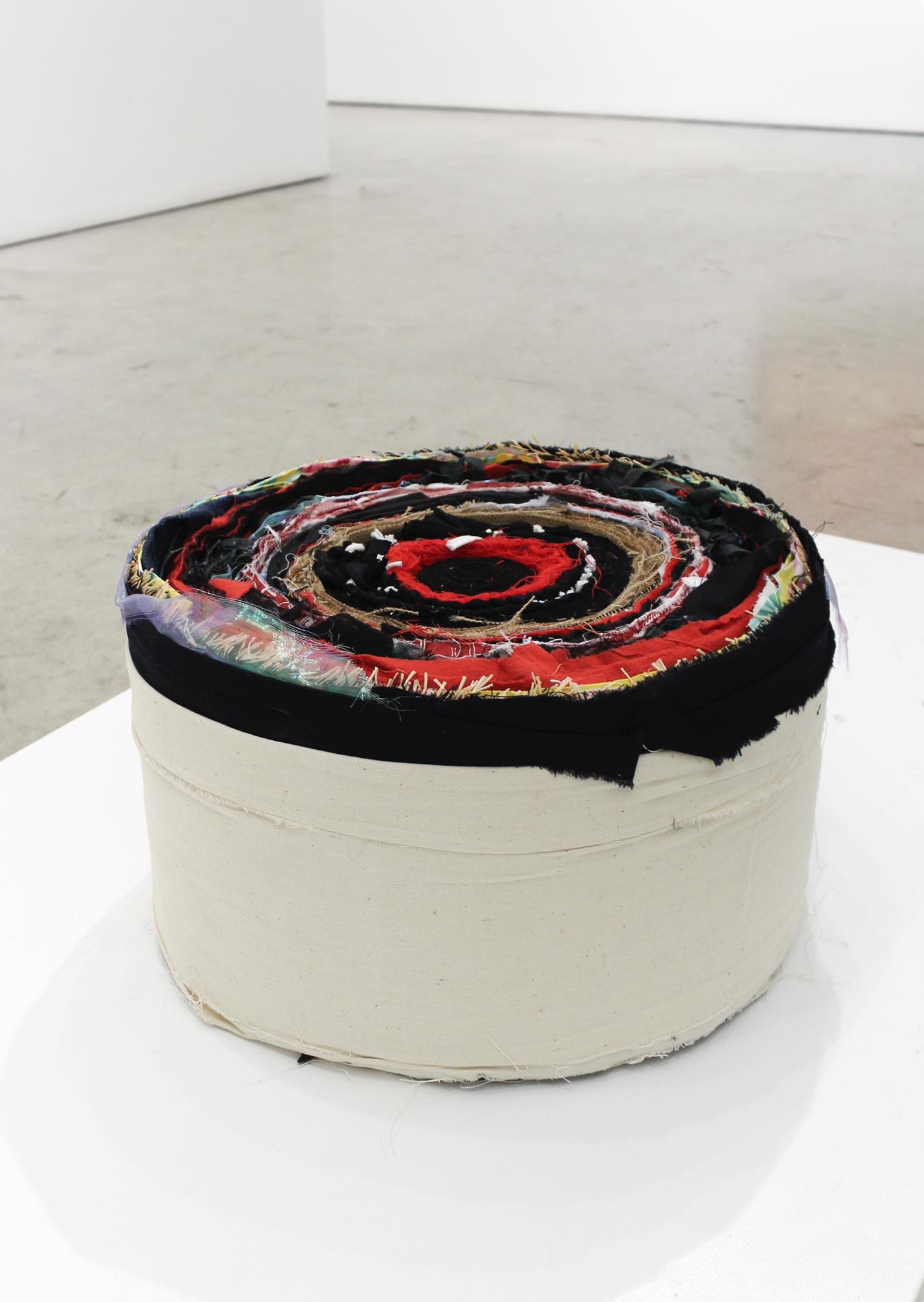 Joël Andrianomearisoa / Vertigo / 2019 / 26 × 43 cm / Textiles