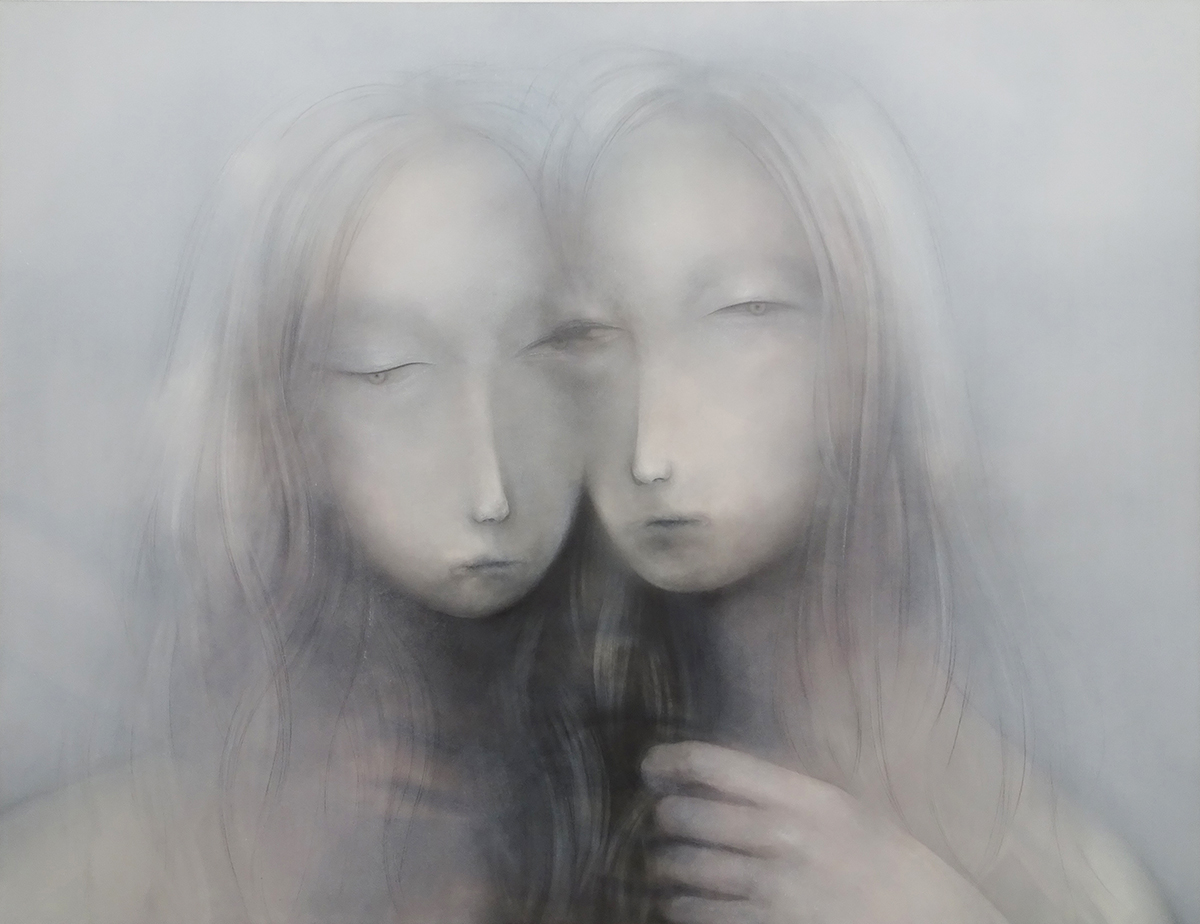 Mayumi Inukai
Nine
2018.05.12 Sat - 2018.06.02 Sat
Opening Reception : May 12 , from 6pm
Standing Pine is pleased to present a solo show of new works by young Japanese artist, Mayumi Inukai, entitled 'Nine' opening from Saturday 12th May.
Depressive and scary but also fascinating and beautiful paintings are created with sensitive brushwork and a delicate harmony of light and shade by using unique materials such as foundation, ink and so on. Their melancholy expression and the distinctive technique of painting, which is considered as neither Japanese nor Western style, enable her works to have a quiet, powerful, and mysterious presence to attract viewers. This exhibition entitled 'Nine' features her new works which she produced in this year, the 9th year after she graduated from the university, while she had questioned over and over again 'what she is painting for' and 'what she is living for' in her ongoing life as an artist.
Female figures in her paintings have a sad and cold expression on their face. They look fragile and sometimes chilling, however, viewers can find strong feeling of vitality and deep spirituality resisting its weakness from their eyes. In 'Untitled', a painting displayed in the centre of the exhibition space, two female figures are depicted. One looks down and the other look up with empty gazes. Their eyes are overlapping in the centre of the canvas and overwhelmingly staring at viewers. It looks that these two women are practically inseparable as if alter-egoism and they emphasise the ambiguity of the border between mind and body and the uncertainty of human's real form and appearance.
Inukai says "I do not think that I depict a human figure. I just depict a creature in the shape like this." In this exhibition, she faces up to her true nature by depicting something lies in the innermost depths of her mind and her works invite viewers to reconsider the idea of human nature in the current society where the existence of mind is uncertain.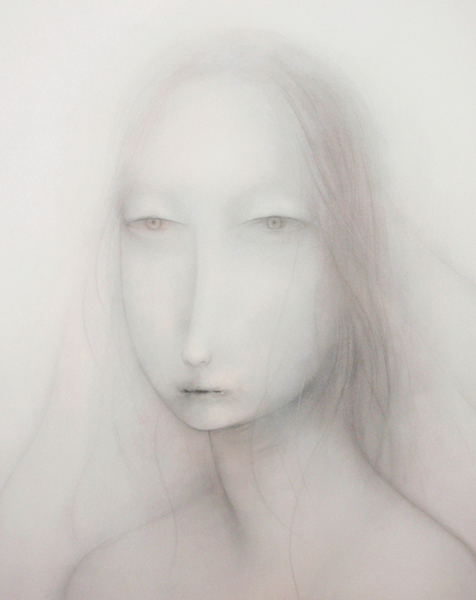 F30(910mm×727mm)
paper, pencil, gouache, medium, pigment, ink, watercolor, conte